Your Summer Travel Guide

Invercargill

Some places in New Zealand suffer from a reputation problem. Invercargill is certainly one of them. But any place that's had the same Mayor (Tim Shadbolt) since 1857 must have something worth sticking around for. Indeed, it's the kind of place that surprises you with it's friendly, laid back atmosphere and unpretentious appeal. It's a proper Kiwi town full of good sorts who nod and say 'morning' before quietly going about their business. There's an old world charm to the place. Along with a slight smell of mothballs (we're kidding - sorry Invercargites).
Driving There
Getting to Invercargill is pretty simple yet it's surprisingly far away from everything. It's not a city that feels remote yet really is.
From Queenstown Direction
If you're coming down from Queenstown (and beyond) then it's a straightforward route. Just not a straight road. You simply pick up State Highway 6 and stay on it. It'll only take you a bit over 2 hours and once you've navigated the Devil's Staircase, it's easy running. En route, you can pick up about the best donuts you'll come across, in Lumsden. As in, great donuts you get from the Bafe in Lumsden. Not just the best donuts in the small town.
From Christchurch/Dunedin
Again, it's not complicated. You pick up State Highway 1 out of Christchurch and stick on it. You get to drive through Timaru. Did you know Timaru is on the same latitude as Kazakhstan? Fascinating aye. On a 7 hour trek you'll get to ponder this quite a bit.
Where To Stay in Invercargill
Now, you'd be forgiven for thinking Invercargill is not flush with 5 star hotels. You'd also be right. That said, we think there's something for everyone (well, apart from people who want 5 stars anyway. But really - who needs concierge access 16 hours a day?).
High End
Ascot Park sits on the outskirts of town and boasts a full range of amenities, including a very good on-site restaurant for your evening meal. If you've arrived in your Tesla, there is even a charging station so you can plug in and prepare for more adventures the next day. That'll put pay to all those people doubting Invercargill has electricity. It does, we asked.
Mid Range
Diana and Keith are waiting for you at 388 Tay Motel. They run a clean, well-appointed place at a good location. It's the kind of motel you go to, open the door, brief a sigh of relief and mutter to yourself 'that'll do nicely' under your breath. A solid option.
Budget End
Sometimes the budget option is the best option. Seriously, choose this campground and plonk yourself amongst 6 hectares of parkland, all just 1.7km from the beach. There's a fully licenced restaurant 50 metres away and Mountain Bike tracks just up the road. This is a proper kiwi campsite. Expect to see games of cricket and men in short shorts.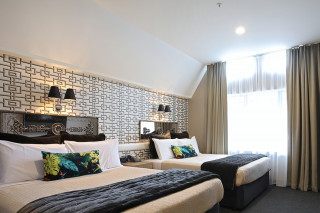 Where To Eat in Invercargill
So it's all about the Michelin stars for this category, which means there's good news and bad news. The good news is Invercargill is on par with places like Queenstown and Auckland. The bad news is 'par' means there are no Michelin starred restaurants. Because there are none in New Zealand. There's plenty of places to eat some good grub though.
Louie's
Arguably the place to dine in Invercargill. We'll not wax lyrical about Louie's but share their own words. Because they are bang on. "Like February sunsets at Oreti, wide streets and unlocked backdoors, Louie's is as Southland as you get - and yet it feels like anywhere but here".
Buster Crabb
When a place advertises its wares as having portion sizes in line with southern appetites… you can be confident of a decent plate of nosh. Which is exactly what you get. The best part is they don't forsake quality for quantity. You get both. All served up in a heritage building that has quite the delightful feel about it.
Industry Cafe
A newish place, set amongst offices and workshops of an industrial estate (hmm - we see where the naming may have come from) you'd probably not be expecting much. But how wrong you would be. If you're looking for a sweet spot for some breakfast or lunch then Industry is about as good as it gets. May we be so bold as to recommend the eggs benedict on wholegrain toast. Or if you're in town on a Friday, then it has to be donuts. They do a different flavour every Friday and they sell out very quickly.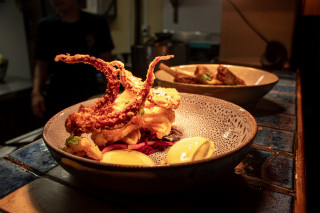 What To Do in Invercargill
This is the kind of city you amble around. You don't stroll or walk. You amble. There's no need to rush, no real sense of hurry and plenty of space so you don't feel crowded. There are things to do though. More than a few of them.
Bill Richardson Transport World
This place. It has the best collection of trucks and cars you'll find anywhere in New Zealand. By best, we also mean biggest. The display is huge and you can get lost wandering around for hours. Luckily, there's plenty of toilets and they're worth a visit even if you don't need to use them. They're probably the best toilets in New Zealand. You'll see why and can thank us later.
E Hayes & Son
It's a hardware store. But it is so much more. Apart from selling everything you'd expect and many things you wouldn't, there's a few extras. The most notable and famous being the original 'World's Fastest Indian' motorcycle, as built by Burt Monro. It's not the only motorcycle on display either. There's heaps more, plus a few cars and other bits and pieces. Even better, it's all free. This might just be the best hardware store in the world. Seriously.
Oreti Beach
The place where old Burt broke a few records and tested his bikes out. You can still drive on the beach today, one of only a few in New Zealand that allow it. You can also take your quad bike on there, your motorbike and your horse. Indeed, pretty much anything goes. It's also a great spot for a bit of surfing. But yes, the water is cold.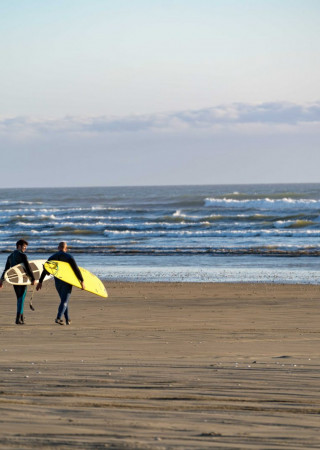 Invercargill is underappreciated. You get the impression people who live there know this and are happy enough for everyone else to think something different. The Southland way is very much about flying under the radar, being humble and just getting on with life. There's a lot of appeal in that and it's a refreshing break from the norm. You'll like Invercargill - just don't tell too many people about it. You wouldn't want it to change too much.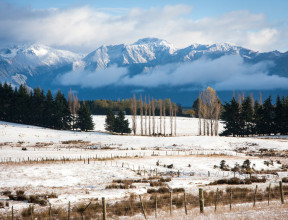 From the experts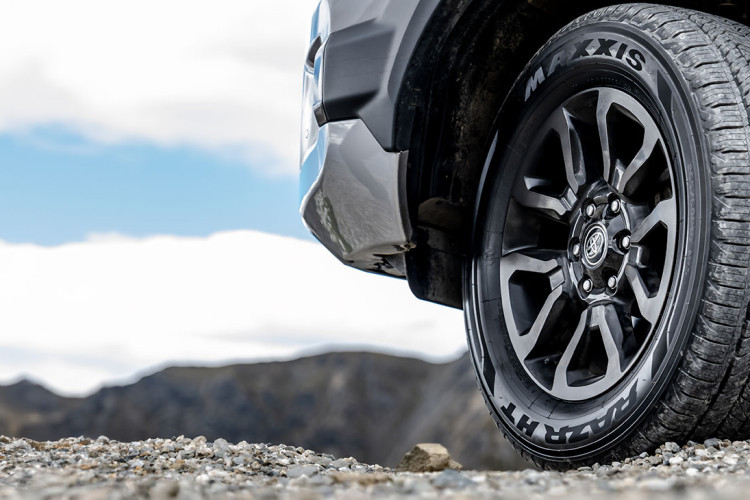 Product Spotlight:
Maxxis HT780 RAZR HT
From the experts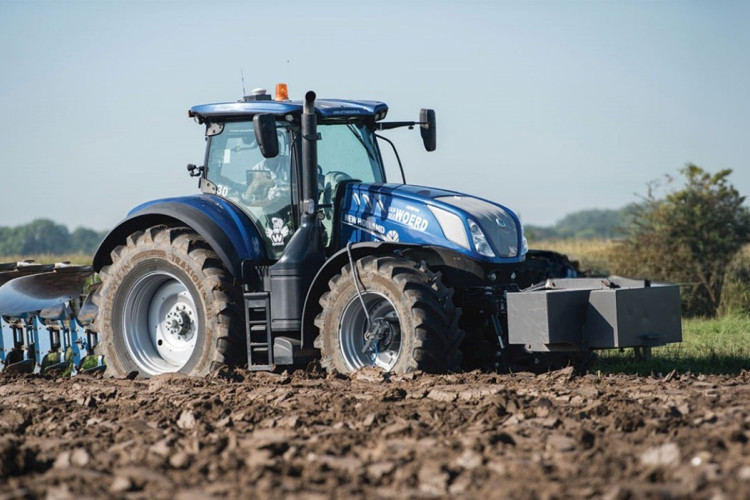 Understand the link between traction and compaction