Product Spotlight:

Maxxis AT811 Razr AT

We waxed lyrical about the Maxxis MT772 Razr MT not so long ago. Since then it has gained a cult following, which is fully deserved. The tyre is simply that good. So you can imagine our excitement when the good folk at Maxxis decided to unleash a little brother in the form of an All Terrain version. That said, it also made us a little nervous. After all, if you tame something so wild surely it'll lose some appeal?
Those Looks
When you first set eyes on the Razr AT you'll be forgiven for assuming they're a full on mud tyre. While many All Terrains attempt to conceal the dual nature of their purpose, hiding behind a refined look, Maxxis is making no apologies. They haven't tamed a thing in the looks department and it shows. It's all snarling teeth and attitude. No longer do you have to forgo the looks your 4x4 deserves because you don't navigate off the tarmac on a regular basis. The Razr AT is a tyre that'll make your 4x4 look like it has proper big boy shoes on, even if you only ever use it for the supermarket run and picking up the kids from school. We'll go so far as to say that in terms of general aggression, it's the best-looking All Terrain tyre we've ever seen.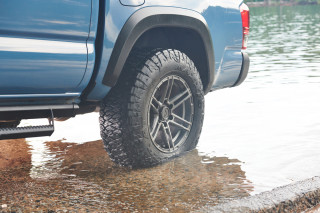 That Technology
The Razr MT had a few tricks up its sleeve when Maxxis released it. They'd thrown a lot of technology into the tyre and it was very much built up from their 4x4 racing tyres. The AT is no different. They come with the same, legendary, 'high-flexion' 'Armour Ply'. This is Maxxis' dual cord casing ply with intertwined reinforcement fibres. The result is a super tough, highly flexible casing that's extremely durable.
You also get the same 3 ply sidewall with debri-shield blocks and stone ejectors. These'll make sure stones and sharp objects don't put the dampers on your day. There's also the same high tensile nylon cap ply. This is a clever (if unseen) piece of construction. It makes for a more stable ride and adds protection to the tyre belt, which is then less likely to suffer a separation. It means a whole heap of puncture resistance without the extra weight and bulk of simply piling on layers of rubber - which is smarter because unnecessary extra bulk means reduced flexion, and extra weight which means higher running temperatures which means faster wear. The nylon cap ply is a whole lot smarter.
For increased road manners, Maxxis has incorporated 3D wave siping. It's incredibly complicated, incredibly challenging to make...and incredibly impressive. When off-road, the sipes allow each tread block section to work independently to give you wrap-round traction, and the extra bite needed. On the tarmac, when force is applied through braking or cornering, the sipes hold hands with each other and lock, in a sign of force. It's a tough stand that prevents tread shuffle and squirm for some fine stability and control. Like we said, it's impressive.
One of the standout features of big brother is the quietness they offered for a mud tyre when on-road. The MT whine was dramatically reduced and more than a few compared the MT favourably against a normal AT. So the expectation is the Razr AT should be quieter still. A newly optimised tread pattern is said to take care of this. We'll get to the success (or not) of this pattern shortly.
Overall, the technology in this tyre is impressive. It's reassuring to know Maxxis is not just cashing in on the success of the MT and has added some new stuff too. So far so good Maxxis. So far so good.
On-Road Performance
Impressive looks and specs are one thing, performance is another. And indeed, Maxxis had highway performance pretty well sorted with their previous All Terrain flagship, the AT700/771 Bravo which came in as the 4x4 Australia All Terrain tyre of the year in 2019. So we weren't sure if it would be a whole lot better on the smooth stuff. Yet Maxxis reckon they've introduced a few more road manners so we'll check them out.
It appears we should have never doubted them. The performance is assured and nicely balanced. The aggressive new blade shaped tread block design does a good job of dispersing the wet stuff for improved traction in the elements. As for the road noise? You're more likely to hear the drone of everyone's else's tyres than your own. This has to be one of the quietest AT tyres anywhere. The noise cancellation technology in them is to car noise what Bose Noise Cancellation headphones are to...erm….something.
So yes, Maxxis has provided some improved road manners. They've trimmed the claws on the wild beast to make it more house-trained. But a wild animal is still a wild animal. Isn't it?
Off Road Performance
You can probably guess what we're going to say. This tyre has not been tamed. You'll discover that pretty quickly as soon as you head off into the dirt. It bites, pulls, grabs and holds onto the terrain better than some 'full fat' mud tyres we could name (but won't).
Indeed, off-road the Maxxis AT811 Razr AT gives you the sense that its enjoying every minute of it. It certainly out-grips and out-grunts almost any other All Terrain that we've tried. In fact, if you asked us what ATs perform better we'd be stuck for an answer at the moment. Those multi-angled tread sipes on the Razr AT just hunker down and mould over the terrain, keeping you moving.
We were particularly impressed by the performance over gravel and loose rock. It's all too easy to place too much confidence in your tyres on the abundance of gravel roads we have here in NZ. You can get a bit complacent and push it without realising. If that sounds like you, then you might be thankful for these tyres.
All in all, it seems the Razr has lost none of it's...erm...edge. The off-road performance, whilst obviously not as good as the MT, is outstanding for an All Terrain.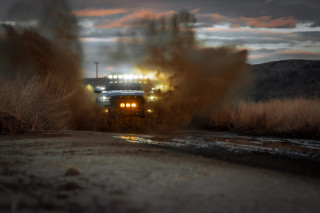 The Final Verdict
The AT811 Razr AT is a wolf in wolf's clothing. It comes across all menacing and ready for a dust up and those looks aren't deceiving. It can handle the rough stuff and seemingly enjoys nothing more than showing you its wild side. Then when it's time for a family trip to the in-laws, it behaves all nice and civilised, with excellent manners.
So who is this tyre for? If you have a 4x4 and like to navigate into nature every now and then, this tyre is for you. It'll serve you well on tarmac and take you further afield when you need to. If you never turn off the tarmac but have a 4x4...then this tyre is for you. Those looks will complete your vehicle. Basically, if you don't need a mud tyre...then this tyre is for you.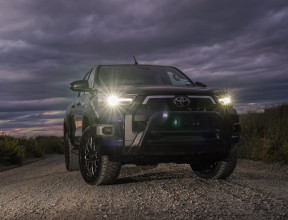 Ready to Snarl?
The sharpest looking tyres on the road. Show the world your taste in tyres.
Find your Razr ATs here
From the experts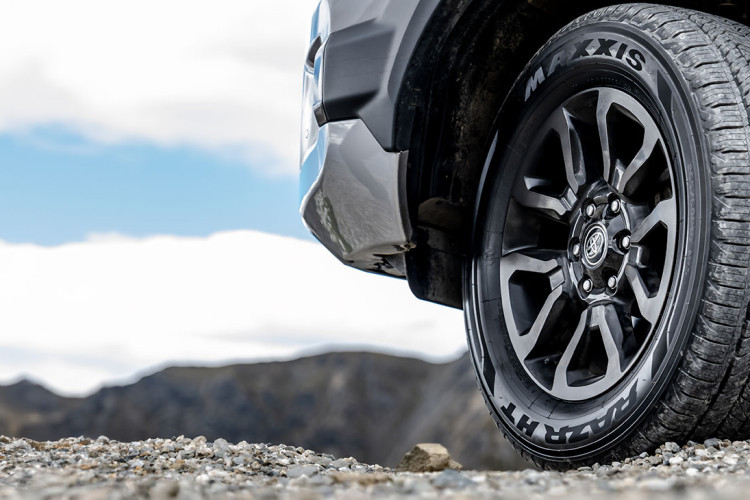 Product Spotlight:
Maxxis HT780 RAZR HT
From the experts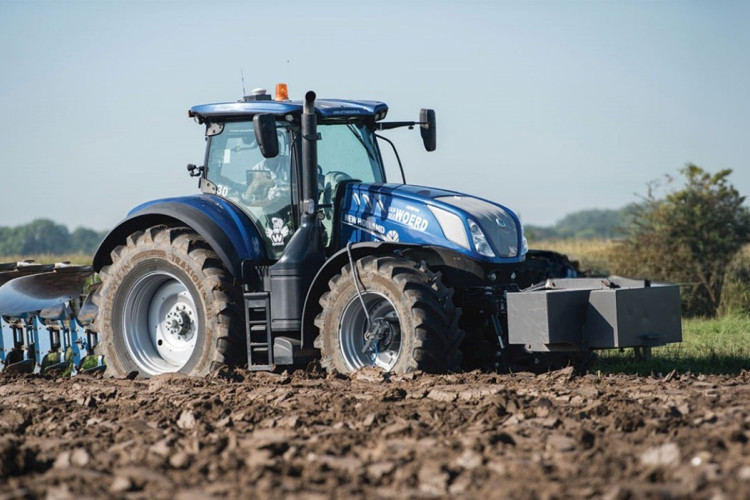 Understand the link between traction and compaction