Some of New Zealand's most dangerous roads
New Zealand is a driving destination. People flock here from all over the world to navigate their way through mountain passes, along coastal roads, on the way to those 'not very secret as featured in every single guidebook' spots. Still, even if the final destination is full of motorhomes, with towels trapped in the window and camping chairs left in a spot you could park in... the drive often makes it worth it.
The roads you need to travel on may carry a hint of danger though. Indeed, with some it's not so much a hint as a very clear and present danger. On the plus side, on some you shouldn't even see any motorhomes. They'll have been warned by the rental company not to use the road. That's because they are seen as so dangerous they will invalidate the insurance if travelled on.
How dangerous are New Zealand roads?
It varies and assessment can be somewhat subjective at times. That said, an international standard has been used to provide an overall assessment of NZ roads. KiwiRAP is New Zealand's Road Assessment Programme. It's a partnership between the AA, Ministry of Transport, ACC, Land Transport New Zealand and New Zealand Police, and provides star ratings for over 10,000kms of NZ's rural state highways. Basically, 5 stars means the road has the safest road infrastructure available for the prevailing speed limit on it. 1 star is the opposite and is for roads with poor infrastructure design for the prevailing speed limit. The good news is no NZ roads were awarded just a 1 star rating. The bad news is none of them received a 5 star rating either. Indeed, 95% of NZ roads only got a 2 star or 3 star rating. That's pretty much in the range of 'not very good' to 'neither good nor bad'.
KiwiRAP also produces a risk factor (and a map), detailing your chances of being involved in an accident on these roads. On 74% of state highways you are classed as being between a medium to high risk of being involved in an accident. That's a pretty confronting statistic. We know you're probably thinking that sounds a bit high and scaremongering a little but there's no getting around it. Roads are dangerous. It really is a strange system when you think about it too. You hop in a heavy lump of metal and hurtle down a road. Somebody else does the same from the opposite direction. What separates us from them is often just a line drawn on the road, a few metres and the hope they know what they are doing. It's pretty scary when you think of it that way.
But before we get too morose, let's take a look at some of these roads. After all, if they're really that scary it would be nice to know before you venture out, wouldn't it?
Where are NZ's most dangerous roads?
This list is a little subjective insomuch as these are the roads commonly known to be dangerous, even if only at certain times of the year. If you know of one to add to the list, please get in touch and let us know. First, to the North Island...
The North Islands Dangerous Roads
Desert Road
One of the prettiest stretches of State Highway 1 is also one of the most dangerous. Rapid weather changes can catch you out and the scenery can be all too distracting. The road is frequently closed during the winter by snow. That doesn't mean people aren't on it when the snow starts to fall of course. Be warned people.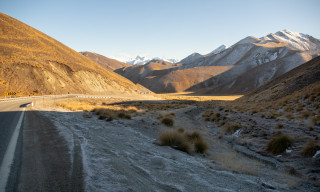 Rimutaka Hill
Part of State Highway 2, it's a stretch of some 30kms or so and provides a vital lifeline between Wellington and the Wairarapa. Prone to slips, strong gales and driving rain, there are frequent road closures. It seems danger can come from anywhere… including Hollandaise sauce which led to possibly the best quote from local Police "It's very slippery and yellow in appearance".
Drury to Pukekohe
State Highway 22 is quite notorious. The absence of a median barrier doesn't help things. Neither does the volume of traffic, which lies at the heart of the issue according to the AA, whilst fingers have been pointed at the drivers that use it. One thing is for sure, it doesn't look like it will get any less busy with some 30,400 new homes planned for the area.
Pauatahanui to Upper Hutt
Known to many as 'Wellington region's most dangerous road", this section of State Highway 58 has been the subject of a bit of debate in recent times. The speed limit was reduced to 80km but the planning of further upgrades has been met with frustration and anger after it was announced they would be delayed due to lack of money.
The South Islands Dangerous Roads
The Remarkables
13kms of narrow, winding gravel roads, climbing to a ski field. Not really a surprise when you label this one as being a little dangerous then is it? Footage of a bus sliding down the road that has been viewed over 4 million times on YouTube has probably not helped its reputation any.
Crown Range
The countries highest main road, it provides a winding but beautiful scenic link between Wanaka and Queenstown. During the winter, as expected, it gets covered in snow and ice so carrying chains is essential. It also gets choked up with holidaymakers throughout the year, whose driving might leave a little to be desired at times.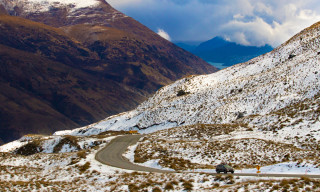 Arthurs Pass
Go west, young man! Well, you can on this road, as it traverses the mountains, beating its way through the foothills of the Southern Alps. It's no wonder it's considered one of the most scenic drives in New Zealand, possibly the Southern Hemisphere. The danger comes in various forms. From the just plain annoying, such as the Keas that like to steal your wiper blades and window seals, to the snow which can trap you in no man's land (or Otira anyway), between east and west.
Haast Pass
The longest single lane highway in New Zealand has to be the most stunning. There's not many places in the world you can have mountains on one side of you and the ocean on the other. Not to mention the rainforest, lakes and amazing stopping places like Knights Point. So what makes this road dangerous? Well, there is a very real and ever present slip hazard which can have terribly fatal consequences.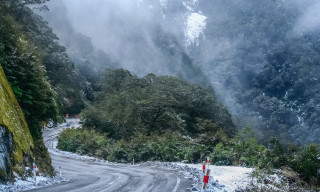 Takaka Hill
Steep and winding, this stretch of road covers New Zealand's longest hill. But, as pretty as the drive is the road is prone to slips, bad weather and some pretty terrible driving. Indeed, the slips can cause so much damage they take years to repair.
Preparing for Difficult Driving & Dangerous Roads
So what you can do to mitigate risk on these dangerous beauties of roads? We're glad you asked. There's no escaping some of the dangers these roads present you with. Snow, slips and adverse conditions cannot be avoided or controlled. But you can ready yourself. A good starting point is some old fashioned research. Check the conditions to see what the road is like and what the weather has planned for you. If it's already in a bad state and/or there are lots of weather warnings in place, it might just pay to stay at home and delay your trip (if that is an option).
Of course, sometimes you just have to go. There's simply no avoiding it. If that's the case, then make sure you leave early and give yourself plenty of time. If it's likely you're going to encounter some snow or ice, then make sure you're prepared for driving to those conditions. Indeed, most of the roads mentioned realise their full potential for danger at wintertime. New Zealand winters present some common hazards for motorists, so it's worth gemming up on what might be in store for you.
It's hard to prepare for the unknown. But you can prepare what you know. Which means taking a look at your vehicle...
Is your Vehicle ready?
The one thing all of the dangerous roads have in common is this...your chances of dealing with an unpredictable turn of events are improved remarkably if your vehicle is up to scratch. What does that mean? It means sorting this lot out…
Tyres

Brakes

Emergency Kit

Chains

Phone charger
Tyres
Hardly surprising we mention tyres but they are pretty important. Dangerous roads generally mean there's a chance you'll need to swerve or brake a little harder than normal. Or there's something (i.e. snow) that reduces traction. If your tyres are already running with a low tread or not inflated to the correct pressure, you're just going to magnify their shortcomings when you least want to.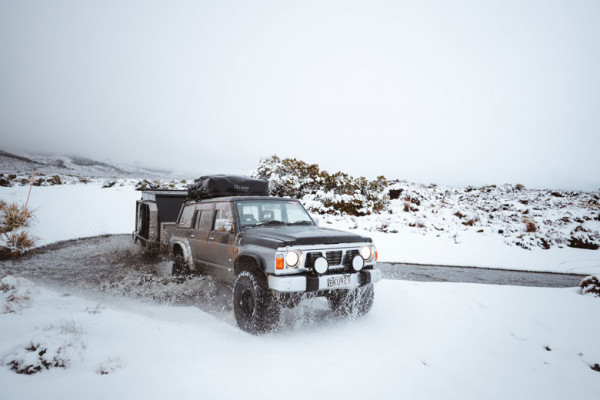 Brakes
Checking your tyres is great but they won't help you if your brakes are stuffed. Most of us will only worry about the brakes if they get picked up as an issue during a WOF or a service. You can do a heap of KMs between services and WOFs, so it pays to keep an eye on them. Or an ear... as some brakes will let you know they need attention by emitting a rather annoying squeal.
Emergency Kit
If there's going to be an emergency, you'll need... erm... an emergency kit. Stands to reason really. No explanation needed.
Chains
Chance of snow or ice? Take some chains with you. Not sure we can say it any clearer than that. You might want to practice putting them on though. No point having them if you don't know how to use them. And take gloves. Because test fitting chains at home without gloves is probably fine. But fitting chains in snow and ice with no gloves is agony. No one ever makes this mistake more than once.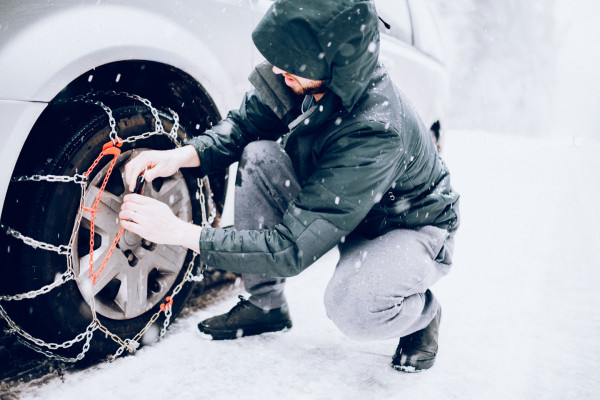 Phone Charger
We all use phones for useless stuff. But they can serve a proper purpose too. If they have enough juice left in them that is. If not, make sure you're prepared and carry a charger with you.
And lastly...
It's important to remember that as dangerous as some roads can be, the vast majority of people travelling on them do so without incident. The odds are you'll be ok too. Still, it's always worth stacking those odds if you can. A few simple checks and a little extra time is often all that is needed to do just that. Be prepared, be alert and you should be okay.
Finally, if you know of any other roads that should be highlighted please get in touch. These are just the main, generally known, ones. There are no doubt a heap more to be found around NZ that locals know as dangerous but others don't.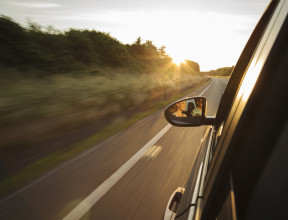 When your tyres are your only point of contact with the road...
We think it's worth buying quality ones.
Find Tyres
From the experts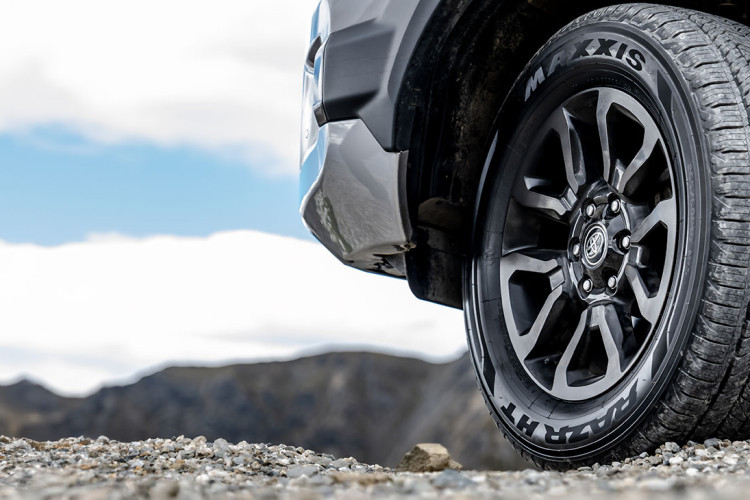 Product Spotlight:
Maxxis HT780 RAZR HT
From the experts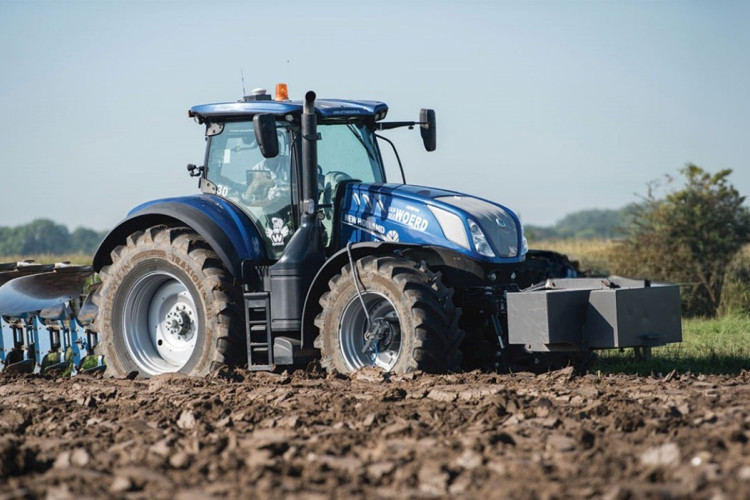 Understand the link between traction and compaction