The Vehicles We Bought in 2022
A heap of psycho-babble out there would have it that your ride says more than a little about your personality. Got a Soccer Mom Minivan? That's because you like crowds. Drive a tricked out truck with a lift kit? That's because it's your self-esteem that needs the lift. Drive a small, yellow Fiat with a sticker of a kitten on the rear window? That's because you're left-handed and like pineapple on your pizza.
Ok, we made that last one up. And the others don't sound like they'd pass the most rigorous scientific tests either. But what do we know? Well, we know what vehicles we bought in 2022. We don't know what it means about our collective national identity but we'll make some guesses all the same. Because they're are some big changes being indicated by our buying habits.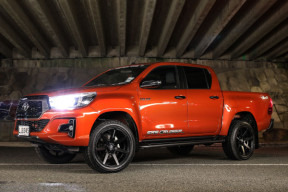 Ranger vs Hilux
If any vehicle defined the character of a generation, it was the Hilux. For many years it was the undisputed champion of sales, wanted by every man and his dog… and driven by just about every man with his dog. In recent years that's all changed. The Ranger has cemented its place as the king of the utes, causing many Hilux fans to look back fondly and lament about the halcyon days when the 'old hilux' could traverse boulders 10 feet tall, puddles 20 feet deep and muster sheep on its own… in reverse.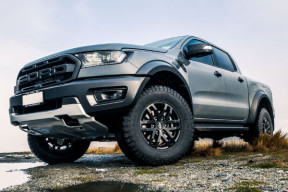 In 2021, the gap was huge, the Ranger moving way clear of the competition as the best selling vehicle in NZ with a total of 12,580 units shifted. Trailing some distance behind, the Hilux could only manage a comparatively paltry 8,430 units. It seemed all the talk of the fabled Hilux's ability to withstand pretty much anything short of nuclear armageddon would be considered by today's generation as nothing more than fairy tales, spouted by old timers in stained bush shirts, sipping on a 'big bot' or two as they reminisce.
In 2022, the Ranger was down to 11,577 units (-8% vs 2021). It's not a huge drop. However, the Hilux swung upwards by 16%, finishing at 9787 units. So not only did the Hilux close the gap, it also stole a few sales from other manufacturers to get there. Could this be the start of the renaissance? Is there time for the old champ to step back into the paddock one more time and regain the crown. We have no idea. Especially considering there's a growing threat to the dual dominance of the Ranger and Hilux. And it's really 'bolting' up the charts.
The Vehicles Getting People Amped Up
It's fair to say we've noticed a divergence of opinion when it comes to electric vehicles. Which means this news will either please you or annoy you. Batteries aye - there's always a positive and negative.
2022 was a record year for EVs. Combined, BEV, PHEV and Hybrid vehicles accounted for 24.9% of the new car market. This is a massive 77% jump on the previous year and was no doubt helped by the Clean Car rebate coupled with soaring petrol prices. At the same time availability and options in EVs are increasing, with nearly all major manufacturers introducing new models. Indeed, if you haven't yet heard - most manufacturers have committed to moving production to electric vehicles only over the next decade or so. So even if you don't want an EV, it'll be a case of tough luck sometime in the near future.
The models currently charging up the charts are mostly from Tesla. That took out first and second place in BEV (Battery Electric Vehicle) sales, with the Tesla Model Y shifting 4,226 and the Model 3 shifting 2,781. Think about that for a second. The Tesla Model Y sold almost half as well as the Hilux. That's despite the fact the charging infrastructure in NZ is still immature with less than 400 public charge points available in the entire country (for comparison, there are around 1200 fuel stations).
We should mention the final podium place for BEVs, which went to the BYD Atto 3 (1,685 units). Considering it was only introduced in the latter stages of 2022 (as goes for the Tesla Model Y), those are some impressive numbers.
When it comes to PHEVs, Mitsubishi reigns supreme, with the Eclipse Cross (2,705 units) and the Outlander (2,243 units). Then it's a big gap to the distant 3rd of the MG HS (647 units).
Finishing off the EV roll call are the hybrid models. Unsurprisingly, the Toyota RAV4 (3,841 units) takes top spot, ahead of the Honda Jazz (1,893 units) and ahead of its stablemate, the Corolla (1,640 units).
Tesla Model 3

Tesla Model Y

BYD Atto3

MG HS

Mitsubishi Eclipse Cross

Mitsubishi Outlander

Honda Jazz

Toyota Corolla
The Rest of the Movers & Shakers
So what about the rest? If there's a big jump to EVs then it stands to reason that the numbers for some models have fallen a bit…erm, flat.
Nissan didn't have the best year. They managed just 4,392 units (passenger and commercial), down from 8519 in 2021. That's a drop of almost 50% and they failed to see a single model make it into the top 15 for passenger vehicle/SUV. Underscoring this drop was sales of the Nissan Navara as it headed south to sales of 1989 units (vs. 3574 in 2021).
When it comes to commercial vehicles, Great Wall was doing great in 2021 and there seemed to be more on the road. They were certainly more noticeable. But 2022 saw them drop from sales of 1448 units to only 584. That's a pretty massive decrease and must be concerning the dealers.
Those even more concerned will be the Mazda dealers. Their commercial vehicles sales tanked in 2022. A respectable 2033 units shifted in 2021 become a comparatively paltry 745 in 2022.
What we don't have complete information on is the impact of availability on these figures. We know that overseas manufacturers have been hit by all sorts of shortages, and a quick glimpse at the Toyota website will let you know that if you're after a Rav4, you can register now in the hopes of landing one in 2024. Hopefully there are no shipping delays when the time comes.
Overall though, it was a good year for most manufacturers. Especially if they were pushing passenger vehicles or SUV's, where a record 116,445 were registered and readied for the road for the first time. That's a decent chunk of shiny new motors. But what does this tell us about our national identity?
Well, it tells us that we still love our 4x4s. But we're changing. There's a new romance with EVs starting to blossom. More and more people are plugging into the concept and plugging into their homes (90% of EV charging is home based). Beyond that, we have no idea if this means we still like Pineapple Lumps, have a growing preference for small dogs, or are more or less likely to listen to opera music than the previous year.
As for 2023? Well… if Ford or Toyota released an electric truck it would certainly shake things up. Especially given the current price of fuel. What do you think? Would you go for an electric Ranger or Hilux?
From the experts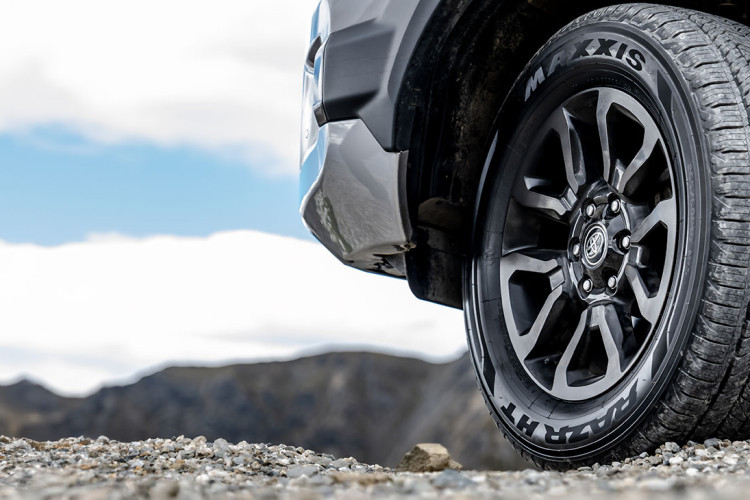 Product Spotlight:
Maxxis HT780 RAZR HT
From the experts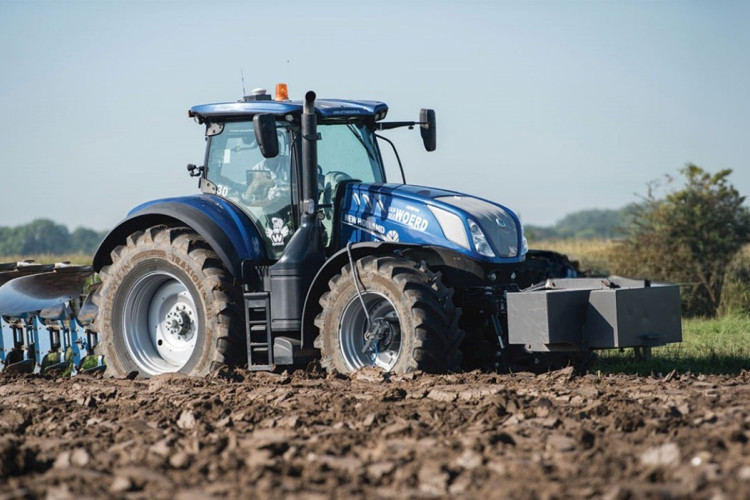 Understand the link between traction and compaction