What to look for in a quality tyre
Tyres are the greatest invention since the wheel. Well, the most appropriate anyway. But what makes a good or bad tyre? How can you tell the difference? Read on and this will demystify everything.
How do you know you need new tyres?
The most common reason for needing new tyres is low tread. And by low tread we don't necessarily mean the minimum legal limit. In NZ, this is set at 1.5mm for the standard car, 4x4, van or bus. The legal limit for snow tyres is 4mm but that's a whole other topic. We're talking about regular tyres. Most tyre experts recommend replacing them before they get down to the legal limit. This isn't a ploy to sell more tyres either. It's just great advice designed to keep you safe. For example, check out how much contact with the road a tyre has in 1mm of water when it has 1.5mm of tread left.
How do you measure tyre tread depth?
You need to know how to measure tread depth on your tyres. Thankfully, the AA has a simple and effective method using a 20c coin. The base of the number 20 is about 2mm from the edge of the coin. If you can see the entire number, your tyres are already down to around 2mm. Of course, you can always treat yourself to a tread gauge. Or you can check the tyre for wear indicators. Most tyres will have small bars spaced between the tread grooves. These will be in line with the tyre tread when it gets down to 1.5mm.
For WOF compliance, the tyre needs at least 1.5mm of tread in the "principal grooves" of the tyre tyre. If any part falls below, then it's a fail. Which is exactly what happens to nearly half a million Kiwis a year when they take their vehicles in for a WOF, so says the MTA.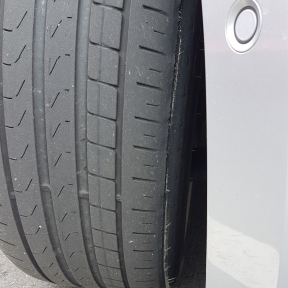 Pro Tip!
When you're checking your tyres be sure to turn the wheels at hard lock. That way you can see right across the tyre. One NZ motorist will definitely be doing that from now on. Despite checking his tyres regularly, he never turned the wheel to hard lock so it wasn't until his tyre went flat that he noticed this.
There was a split right around the inside edge of both front tyres, the wires hanging out. The could have easily blown out when travelling at highway speeds, potentially catastrophically. Luckily for him, when the tyre went flat it was when parked and that's when it was noticed.
Even if your tyre tread is ok, if there are visible cuts, splits or bulges in the sidewall, then you need to visit your local tyre professional right away.
Tyre Size
A standard car or 4x4 tyre size is typically described through a series of characters separated by a slash and an 'R' (i.e. 265/65R17). Occasionally an X and an R are used (i.e. 31x10.5R15). You'll find the size printed on the tyre sidewall.
If your car still has its original wheels, you'll be able to hunt down the size the manufacturer originally recommended for it. Check for a plate on the drivers door or door pillow, under the bonnet or in the glovebox. Another place to check is the inside of the fuel filler cap.
Alas, you may have aftermarket wheels on your ride so the size originally recommended may no longer fit. In this case, checking the size of the tyres are on the vehicle is a good place to start.
Keep in mind some cars have different sizes on the front and rear, so make sure you've checked both axles.
Tyre Type
We've talked about 4x4 tyres previously (see here) so we'll stick with Car/SUV tyres in this post.
Tyres Made Specifically For Your Vehicle
A number of European car manufacturers, along with some high-end Asian car manufacturers, will work directly with tyre companies. The reason being it means they can develop a tyre which helps them deliver on their desired specifications of the vehicle. This includes factors such as road noise, handling style, acceleration performance and fuel economy. The tyres on the new car will have an impact on how the car performs, so vehicle manufacturers work directly with tyre manufacturers to ensure that the tyres produced for that vehicle enable the vehicle to deliver on its required specifications. Change the tyres from the ones originally specced for the vehicle and you may find the car noisier or the handling different.
A handful of manufacturers - most notably Porsche - specify any replacement tyres must be Porsche approved, or the warranty is voided. For other vehicles, you just need to keep in mind that all the performance factors that were incorporated into the tyre design to achieve the original vehicle specs may be different with different tyres.
Run flat or non run flat?
There's no messing around or debating this one. Run flat tyres are much stiffer than standard tyres and the vehicles they are designed for have very different suspension setups. So, if your vehicle has been designed for run flat tyres, not replacing with run flats will leave you with sloppy suspension and possibly dangerously poor handling. The opposite is also true. If your car wasn't designed to have run flats then don't use them. Don't be tempted by the perceived convenience of not needing to deal to a puncture right away. It's illegal to use run flat tyres without a tyre pressure monitoring system, but furthermore if your car isn't designed for run flats, they'll likely deliver unpleasantly stiff suspension, along with other potential handling issues.
Tread Pattern
If you're not replacing all 4 tyres then you need to get this right and stick on what works with the tyres you already have on your vehicle. But… if you are replacing all 4 then it gets a bit exciting. You have options and choices to make! There's no real right or wrong here. Just what you want the tyres to do... and what's in your budget. Oh... and what'll fit on your wheels of course! Here's a quick rundown of the main tyre tread types so you can sound like a pro next time you rock up at a tyre shop.

Straight-running or 'non-directional' tyres have the same treads on both sides of the tyre. They don't 'run' in a particular direction. That is, flip them around the other way and they'll still look the same. You won't find them on most modern high performance vehicles but they're still widely used on older vehicles and vans. They're durable, grip reasonably well and aren't too noisy. The main plus is convenience, being easy to rotate as they can run in either direction.

Go on... take a guess what the pattern on these looks like. Yup - you're right. The pattern is different on one side to the other. There is an 'outside' which should always be on the outside on the vehicle. Then there's an inside. It should always be on the... erm... inside of the vehicle. The beauty of an asymmetric tyre is they offer the grip and handling of directional tyres but they're also quieter because their pattern design is generally more effective at noise-blocking when compared with directional tyres. For this reason, the majority of new cars and SUVs coming onto the market are on asymmetric tyres now. High performance tyre manufacturers, such as Continental, have almost entirely asymmetric tread patterns in their range.

Tyres with a directional pattern started showing up in NZ about 20 years ago, mostly on high performance cars. As you'd guess from the name, the tread runs in a specified direction. This means they need to be fitted to the vehicle correctly. You'll normally find an arrow on the sidewall to help with this. So what are the benefits from this added complication? Better performance. They're designed to channel water away from the vehicle, providing better traction in the wet. Overall, they tend to handle better than non-directional tyres. They are a bit nosier though. Which brings us to…
Tyre Compound
If the pattern is important... what about what the tyre is actually made of? Is that important? Yes, it is. The compound determines a great deal of the wear and handling characteristics of the tyre. Check out this video comparing two tyres with an very similar asymmetric tread pattern.
So how do you know the tyre will perform? The US UTQG label and the European Euro Tyre label have made attempts to answer this. There's an issue though. There's no independent verification of these standards in NZ. Which basically means no-one is checking the claims made.
Tyre compounding is complex. It's very difficult to blend compounds that can grip and be hard wearing, which means that traditionally, a tyre that lasts well will provide less grip while a tyre that sticks to the road better won't last as long. It's here that you find the biggest difference between low and high quality tyre manufacturers however. While "budget" tyres still generally either skew to gripping safely or wearing well, higher quality manufacturers have made real headway in solving this issue and delivering a tyre that lasts well but also brakes safely in the wet.
Generation 6 tyres from Continental are probably the best example of modern tyre manufacturers overcoming the wear vs grip conflict in tyre design – they blend long chain and short chain polymers, so they stick to the road exceptionally well but also have great longevity.
Tyre Load Rating
Do you need to consider the load rating when you're replacing tyres? If you're replacing a full set of car or SUV tyres, probably not. If you're replacing less than a full set of tyres there are some WOF rules you need to be aware of when considering different load indexes. And for commercial vehicles, you also need to be aware of what the total loaded weight of the vehicle will be and ensure that you choose tyres that will take the load.
The load (and speed) index of your tyre can be found on its sidewall It usually looks like two or three digits and a letter. The digits represent the maximum load the tyre is rated for. Here's all the info in all its glory...
Tyre Load Index

Maximum Rated load (KG)

Tyre Load Index

Maximum Rated load (KG)

Tyre Load Index

Maximum Rated load (KG)

51

195

90

600

128

1800

52

200

91

615

129

1850

53

206

92

630

130

1900

54

212

93

650

131

1950

55

218

94

670

132

2000

56

224

95

690

133

2060

57

230

96

710

134

2120

58

236

97

730

135

2180

59

243

98

750

136

2240

60

250

99

775

137

2300

61

257

100

800

138

2360

62

265

101

825

139

2430

63

272

102

850

140

2500

64

280

103

875

141

2575

65

290

104

900

142

2650

66

300

105

925

143

2725

67

307

106

950

144

2800

68

315

107

975

145

2900

69

325

108

1000

146

3000

70

335

109

1030

147

3075

71

345

110

1060

148

3150

72

355

111

1090

149

3250

73

365

112

1120

150

3350

74

375

113

1150

151

3450

75

387

114

1180

152

3550

76

400

115

1215

153

3650

77

412

116

1250

154

3750

78

425

117

1285

155

3875

79

437

118

1320

156

4000

80

450

119

1360

157

4125

81

462

120

1400

158

4250

82

475

121

1450

159

4375

83

487

122

1500

160

4500

84

500

123

1550

161

4625

85

515

123

1550

162

4750

86

530

124

1600

163

4875

87

545

125

1650

164

5000

88

560

126

1700

165

5150

89

580

127

1750

166

5300
If there's a high load option in the size you're considering - it is a good thing? Only if you plan on using the extra load capacity. If not, you'll just have a tyre with a heavier carcass. It'll compromise the ride quality, handling and fuel economy. It'll also risk wearing out faster due to the additional heat that a heavy tyre generates.
Tyre Speed Rating
This one is pretty straightforward. The speed letter designates the maximum speed your tyre is designed for. Again we've listed this info in a table for your tyre-buying convenience:
| | |
| --- | --- |
| Speed Index | Max Speed (KM/hr) |
| J | 100 |
| K | 110 |
| L | 120 |
| M | 130 |
| N | 140 |
| P | 150 |
| Q | 160 |
| R | 170 |
| S | 180 |
| T | 190 |
| U | 200 |
| H | 210 |
| V | 240 |
| W | 270 |
| Y | 300 |
| VR | Above 210 |
| ZR | Above 240 |
Should you care? The NZTA states you'll fail a WOF if your vehicle has a tyre that has a speed category that is less than the speed limit for the vehicle (or less than the vehicle's maximum speed if this is less than the speed limit)
What does this mean exactly? It means if your little rocket can do 350 km/hr and you're considering fitting a tyre rated to just 270 km/hr, you'll be sweet... because there are no roads in NZ where you'll be able to travel at more than 110 km/hr. Of course, if you plan on hitting Hampton Downs to unleash your rocket you'll need to make sure you have tyres that are up to the job.
That's us for now on different tyre types. How about how they match to your driving style?
Your driving style and choice of tyre.
Let's be honest here. If you're choosing tyre in a particular size, your options are going to be defined by the type of tyres that are generally manufactured in that size. But there are still usually some options within that and it's worth discussing this with your local tyre expert.
Put simply, it you know you're a bit heavy footed and like to chuck your vehicle around the corners, then you'll be best with an asymmetric tread pattern from a high quality manufacturer. You'll appreciate the grip and handling benefits. If you're a driver that likes a quiet and comfortable ride, then again modern asymmetric tyres are going to smooth the bumps and keep the road noise out of the cabin better than anything else.
If you're more of a slow and steady driver, then the options that will keep you happy are a bit wider. One thing we can't stress enough though; ask your local tyre expert how the tyres you're looking at will brake in the wet. Even if you're the best driver on the roads, there are going to be other drivers around you. Which means you're going to need to pull up quickly sooner or later. And even at 80 km/hr, the difference between different tyre types can mean 11 metres in stopping distance, as a recent Consumer NZ tyre report found.
What about the types of roads I'm driving on?
That is a good question! On winding, curving roads you'll want the best handling. So again… asymmetric tyres from a high quality manufacturer will look after you better than anything else. But hit the gravel frequently and the fine grooves of modern asymmetric tyres may get cut up quickly on the multiple rough surfaces you'll encounter and you may need to consider a more robust tread pattern. Spend your time on Auckland motorways? We've done them in downpours (yep - like you can't see the car in front) and if you value your vehicle's panels, the faster you can stop the better. So asymmetric or directional is a good choice.
One thing we want to make clear though… we are talking tyre tread theory here. The reality is, regardless of tread design, a better quality tyre is likely to handle better. It'll stop faster and stand up to more punishment. For example, take the Maxxis MA-P3. It's a non-directional passenger tyre with fitments that suit a number of Japanese and Asian vehicles, old and not-so-old. In a recent Consumer NZ test it outperformed 20 other contenders in a variety of tread patterns, across tests covering dry cornering, wet cornering, dry braking, wet braking and rolling resistance. We've seen enough MA-P3s to know they also wear pretty well. Making them a great all-round tyre - pun intended.
Is it ok to replace less than 4 tyres at once?
In an ideal world you'll replace all 4 together. But we all know things are often less than ideal. So, if you do need to make it less than 4, try to at least replace them in pairs so you have matched tyres on each axle. Not doing so means one side has better grip than the other. This can be dangerous and put you at risk. If 2 is the number, put them on the rear. If you're going to have uneven amounts of grip on the front and rear, you'll have a much more stable vehicle if the extra grip is on the rear.
Pro Tip!
Ask questions! When you ask your local tyre expert what tyres brake and handle well, also ask them if they have any independent tyre test data on the tyre they're recommending. A few independent organisations still conduct tyre tests in Australasia, namely Consumer NZ in New Zealand and Motor, Wheels and 4x4 Australia across the ditch.
So there we have it. That's quite a lot to take in and remember. Your local tyre dealer will be able to point you in the right direction though. So if you can only remember one point make it this one... you truly do only get what you pay for. It might be okay to hope for a budget version when it comes to other stuff. But if a tyre fails to grip and handle as you expect, the consequences can be very serious. Take your time. Choose wisely and stay safe.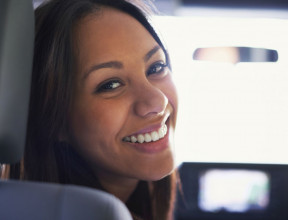 Ready to get moving?
Check out our range and use our tyre finder to find the best tyres for you.
Find Tyres
From the experts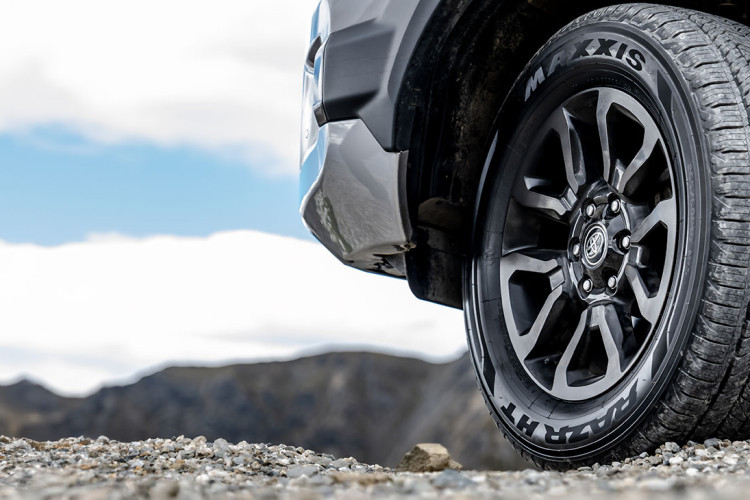 Product Spotlight:
Maxxis HT780 RAZR HT
From the experts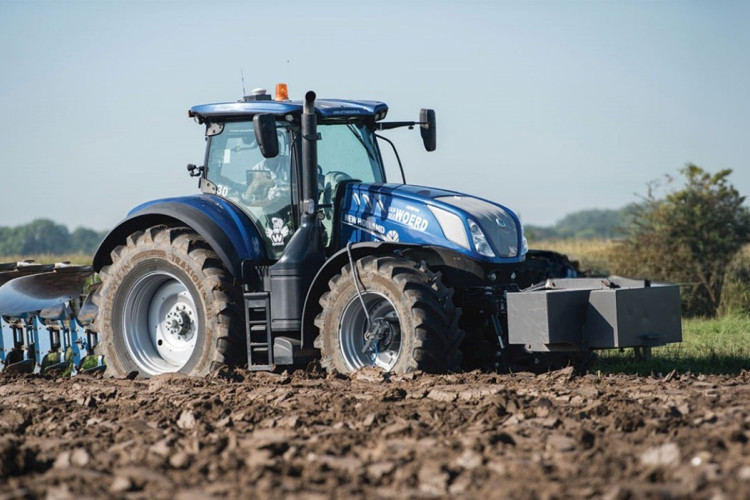 Understand the link between traction and compaction