Your Summer Travel Guide:

Your guide to summer camping

Welcome to the summer the entire country goes camping. Yup - we ain't going anywhere overseas for a while and whilst some of us may opt for hotels and motels, the early signs point to a bumper camping season. Up and down this wonderful country we should expect to see towels trapped in closed car windows, sunburnt children covered in ice cream and middle aged men sporting summer clothes from yesteryear that 'still fit me'. There'll be music from the late 80's blasting, slightly over-competitive games of cricket played, some overly smokey BBQs and plenty of noise from other people's children. It's going to be brilliant.
However, the rules have changed. Camping has changed. No longer is it the carefree experience of yesteryear. It's become a big business, covered in complex regional rules and supported by an advanced infrastructure. Because it's important to be able to check social media whilst 'getting away from it all'. With all the changes, we thought we better let you know what you're in store for and help you get prepared. Welcome to your guide to summer camping.
Camping Gear
Let's begin with some of the exciting stuff. You need new gear. For this section we're going to assume you do anyhow. That old camping chair, covered in cobwebs in the corner of the garage just won't cut it any more. Especially if you have children to take with you. Not to sound like an old 'boomer' but today's kids are a bit more pampered and demand more luxury. So here's a few essentials to get you started and stop them moaning:
Chairs
You might want a side table attached to the chair. Or a stubby holder and a small sunshade canopy. You may even want something that reclines, a veritable dollop of business class extravagance that announces your arrival at the campground as someone of importance. There's a heap of chairs available online these days. Just be sure not to buy only a single luxury chair with the expectation that one is yours. Arguments will follow and it will be claimed by everyone other than the person that footed the bill for it.
Tent
You have to sleep somewhere. And camping means you need a tent, or tents if you want to keep the rugrats separate from you. And you need to choose wisely here. Get it wrong and from night one the family will hold you in contempt. It'll get worse with every passing day, after yet another night of poor sleep.
If you're planning on hitting the hiking trails to really get away from it all, then think about the weight. A few KGs may not sound like a lot but after just a small number of clicks you'll start casting aside unwanted weight. Anything apart from that 12 pack of beer anyway. If you're literally just moving the tent from the car to the floor, go for gold and get something substantial. But no matter what you choose…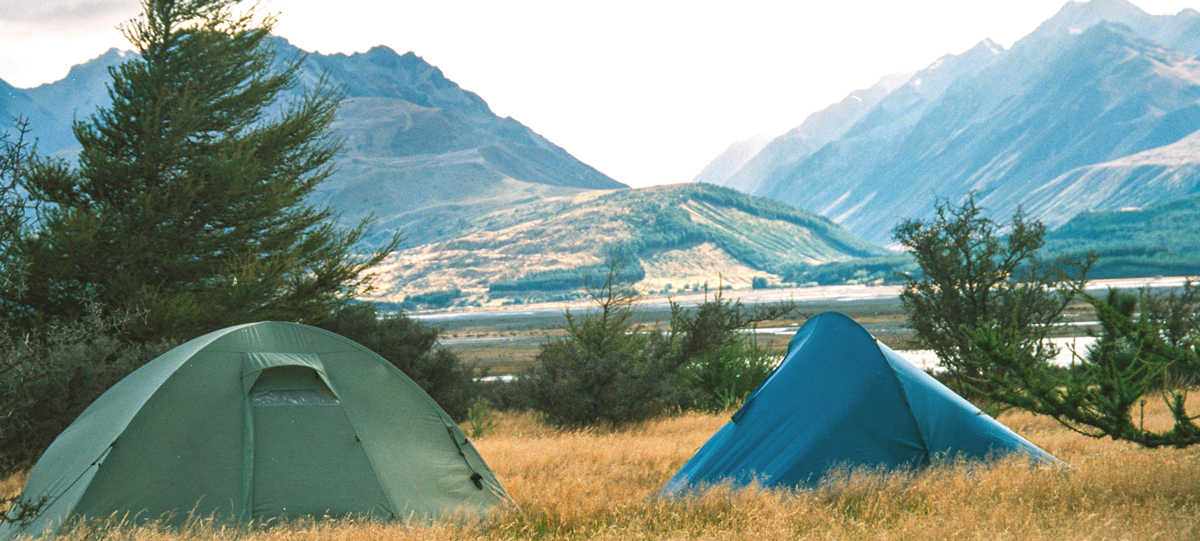 ...make sure you know how to erect it before the first night. There will be nothing more frustrating than seeing everyone enjoying a pleasant, warm evening at the campground as you struggle with poles and guylines. A situation that'll get worse when a friendly camp neighbor comes over and asks if you need help. As that person will probably look like a they've spent all winter at the gym, have all the gear and look curiously sweat free as you drip all over the netting.
You'll also want to consider storage. It might rain a little. Really, it might. So you'll want to keep your pack and some gear under shelter (if not in the car).
What else? Just make sure it's big enough and sturdy enough really. When it comes to tents, they can last pretty well and you generally get what you pay for. Choose something fit for purpose and spend the extra dollars on the better model.
Sleeping Bags
Go for warmth. You can always peel off the layers or open the bag up. But no-one wants to be shivering all night or having to layer up and then squeeze into a bag. There's a heap of other considerations also but generally we recommend something that can handle the warmth.
What else might you need?


First aid kit.
Batteries.
Headtorch.
Sandfly repellent.
Water filter tablets
Quick dry towels (i.e.microfibre)
Party mix confectionery (because you should have a little sugary treat)
Getting the Car Ready
Getting to wherever you need to go to safely requires you to remember wot. That's not a misspelling or a question. Its wot (water/oil/tyres):

Water
Driving down dusty backroads, the windscreen will soon become dirtier than an election. Keeping the vision is a good idea when driving, so enough water so you can keep the windscreen free of dust and grime is a good thing.
Oil
This is a good thing too. The engine doesn't like being without oil and will let its dissatisfaction be known.
Tyres
Chances are you'll be taking more than a few backroads. Those campgrounds don't all come with smooth tarmac so your tyres have to be up to the job. Check the tread and make sure they're ready to perform. Don't forget to check the tyre pressure either. On top of the safety aspects, it'll also help you save fuel along the way.
Where to Stay
Yeah, we know... In the tent we told you to buy. But where do you pitch it?
Holiday Parks
The standard of holiday parks is generally superb. Operators like Top 10 have a nationwide network of parks, offering a multitude of amenities and services. These can include swimming pools, playgrounds, shower and toilet facilities etc. You can even take a break from the tent and treat yourself to a night in a unit or chalet if you like.
They tend to be reasonably close to the main towns, offering the convenience of location at a reasonable price. These prices do vary, a tent site costing anything from $45 upwards. For a family of 4 over the silly season, expect to pay closer to $100 per night.
With lots of families there, you have every chance of meeting people and getting a family vs family game of cricket going. It's a great way to make memories. Possibly friends too if it doesn't get too competitive.
Campgrounds
The Department of Conservation operates a number of campsites in some of the most stunning locations, split between serviced, scenic and standard options.
The serviced campsites are a little more expensive ($40 per adult) but have flushing toilets, showers etc. They're decent enough places and it's always exciting arriving at one and seeing which spot you fancy (which may or may not depend on who is in the spot next to it).
Scenic campsites and standard campsites are pretty much both the same in terms of facilities. You get toilets and water (treated or untreated at both). The difference is the price. Standard sites are $8 per adult whereas you pay a premium at scenic sites, coming in at $15 per adult. This is simply based on being in an amazing spot and their popularity. To be fair, it's a small price to pay for pitching up next to the lake, set against a backdrop of mountains. All for about the same price as a meal from Maccas. That's a pretty sweet deal.
Freedom Camping
We can still freedom camp in some areas in New Zealand. By freedom camping we mean pitching up for a night or two on public land, being either Council land or DOC land. The rules can get a little complicated but in essence if you're in an area where it's allowed, you need to leave no waste behind and you need to be close to public toilets or in a self-contained vehicle. And no matter what you were told before you got to your camp spot, you need to look out for these signs.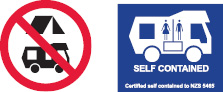 As the symbols suggest, if you see a sign with a strikethrough over tents and camper vans, you'll need to find some other spot. While the "Self-contained" sign means you can stay only in a self-contained vehicle. Meaning you need a toilet able to take up to 3 days of... erm... usage. You'll also need 3 days' worth of fresh water storage. If you're in a private camper or caravan we recommend you check out how to get it certified as self-contained if it's not already - full details on certification requirements for self-contained caravans and campers can be found here.
For a family going on a tenting holiday, freedom camping is free from cost but not responsibility. Areas of outstanding natural beauty need to be kept that way. Good kiwis are tidy kiwis, so the only thing left behind after freedom camping should be our footprints. That and a few tears from yet another game of cricket won by Dad (who by day 4 is convinced he has all the old skill back and will not calm down and stop hitting sixes no matter what Mother says).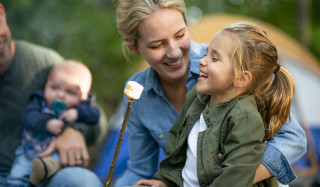 Some Camping Dos & Donts
On top of the enforced rules everyone has to comply with, there's a few common-sense rules to abide by also:
Be a tidy Kiwi.
It's worth repeating, leave nothing but your footprints.
Keep it down.
Tents have rubbish sound protection. Be aware of others and the little ones in the area. You don't want to get kicked out of the campground early.
Don't set fire to the forest.
Kind of goes without saying but check the conditions first, try to stick to proper fireplaces, use dead wood and douse the embers before you go.
Let the kids win at least one game of cricket.
Looking at you Dad.
Make friends.
There's something special about campfires and long evenings. Make new friends and memories.
Pay for your stay.
If the campground is unattended and works on an honesty system then be honest. Stick some money in the box and know you're helping keep these wonderful places going.
Turn the phone off.
Okay, it's not a rule. Try it though. You may find however that it's strangely tranquil without receiving a notification letting you know Aunt Beryl has just posted a picture of her pavlova.
Avoid camping next to anyone with a guitar.
Well, actually you probably won't know until you've pitched the tent. Your best hope is probably that the tones are semi-tuneful. Good luck.
Share sunscreen and bug spray.
There's a camaraderie amongst campers. Go with it and share the essentials.
Clean your gear.
Diseases can be easily spread, especially something like Didymo, so give your gear a scrub as you go from place to place.
And finally
Do all of the above and this summer could be the best ever. The type of summer that goes down in family folklore, with stories to be retold for generations to come. Or re-shared later when 'memories' pop up and remind us of the years gone by. Because we know you'll ignore the rule about turning the phone off :)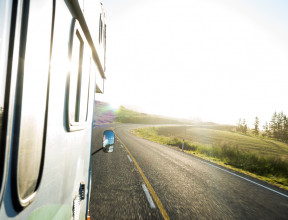 Bring on the best of times.
Just remember to check your tyres before you head off on the big adventure.
Prepare early
From the experts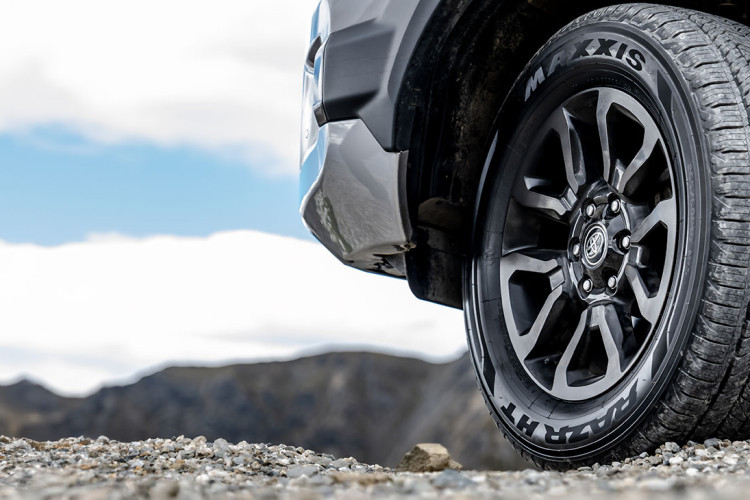 Product Spotlight:
Maxxis HT780 RAZR HT
From the experts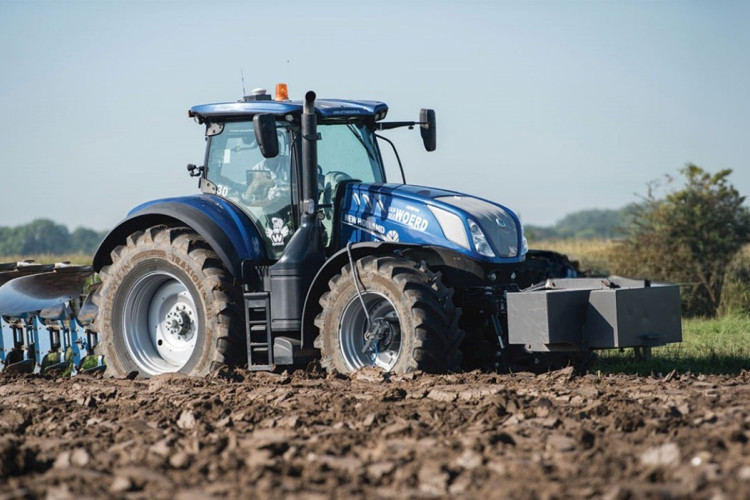 Understand the link between traction and compaction