General Tire Grabber X3
If it could wear a cowboy hat, it would. This is an All American Mud Tyre that comes from the home of the toughest American tyres, General Tire. It's exceptional off road and ready to explore new frontiers with you.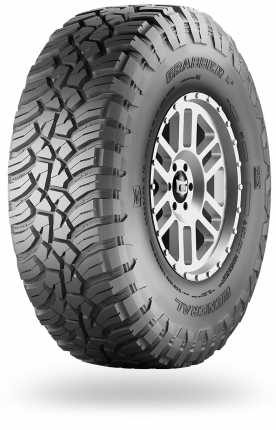 Available in a range of sizes and prices
$549-789
Enter your tyre size below for the exact price and availability.
loading
{{ size }}
This tyre is not available in this size
loading
15" rim
16" rim
17" rim
18" rim