Maxxis MT764 Bighorn MT
27x8.5R14
A tyre that simply loves the dirt and mud. This is that extra tough tyre and feels naked without a thick layer of mud on its sidewalls. Search for the dirt and then drive into it, through it and out the other side.
SEE THE MT764 BIGHORN MT IN ACTION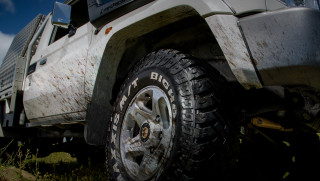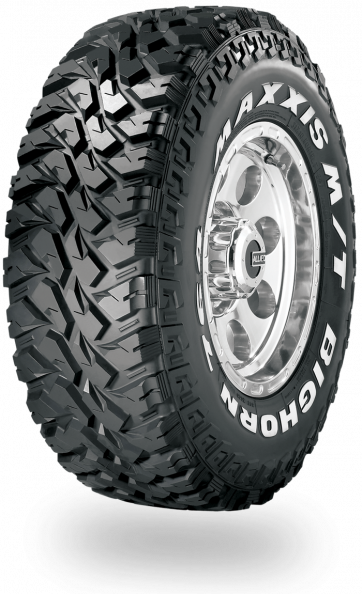 Superb off-road traction

"Eagle-claw" dual-stage tread design for extra bite and special purpose mud and stone ejector lugs mean enhanced self-cleaning and reduced risk of stone penetration. The MT764 excels in the muddiest conditions.

Heavy duty construction

Super-strong reinforced casing construction with extra nylon cap ply for outstanding durability in tough applications. Selected sizes have a triple sidewall for additional puncture protection.

Extra damage and puncture resistance

'G'-shaped buttress reinforcements with stone eliminators help to repel sharp objects for increased puncture protection.
14" rim
15" rim
16" rim
17" rim
18" rim