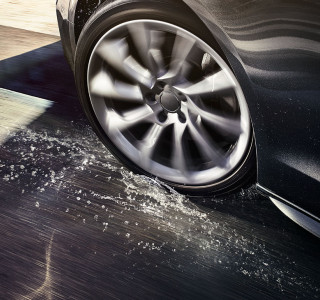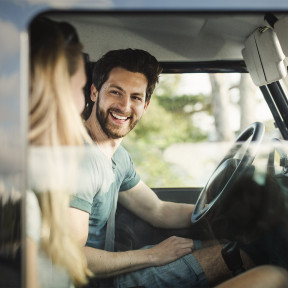 Continental Tyres: The Smarter Choice for your Car or SUV.
Proudly German since their beginnings in Hanover nearly 150 years ago, Continental tyres lead the world in braking safety and tyre performance.
Tested extensively for your safety and trusted by premium car manufacturers, Continental's tyres are repeatedly recognised by independent tyre experts, winning the highest level of recommendation in 512 out of 647 tyre tests over the last decade.
Whether you're looking for ultimate safety or tyre performance or simply looking to get the best from your vehicle, Continental tyres are a smarter choice.

Shop Continental Tyres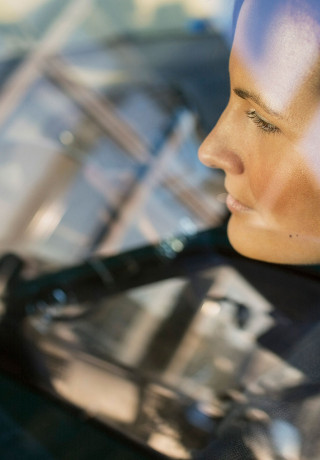 What drivers are saying
The difference between old and new tyres is like night and day. It's quietened the car down, ... it's absolutely made the vehicle. It's changed the vehicle characteristics so much.

Once you put them on Conti the feedback you get is that it's a different car to drive. I met a guy over the weekend and asked him how his car was going. He said it's a whole different car, as soon as I drove out of the carpark the steering was a lot more precise, handling was better, it was a wee bit noisy before but now it's very quiet and a different car to drive.
WHY CHOOSE CONTINENTAL?
The experts in automotive

The only tyre manufacturer who understands all aspects of braking, from pedal to tyre.

Trusted by premium car makers

Fitted from the factory to 1 in 3 new vehicles in Europe.

Global leaders in braking technology

Recognised around the world as best in braking.

Endorsed by independent tyre experts

In the last decade, Continental has won 512 out of 647 independent tyre tests.

German precision

Proudly German since their beginnings in Hanover over 150 years ago.

Tested to perfection

Tested in a world-leading research and development program spanning 127 locations and 27 countries.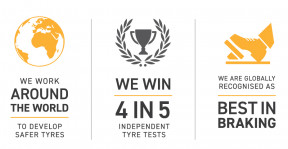 Relax. You're driving on the best.
Continental's relentless quest for excellence is driven by their vision of a safer world. And they're making massive strides in their technology development towards ever-safer automotive performance. But it's not only them who say so: in the last decade, Continental has won the highest recommendation in 512 out of 647 independent tyre tests.

Shop Tyres
Tested 67,000 times for the ultimate tyre test: your safety.
Continental has been obsessed with driving safety since their founding. And true to their beginning in the tradition of high quality German manufacture, they make no assumptions when it comes to tyre performance or safety. That's why on average, by the time a Continental tyre has come to market, it's been tested over 67,000 times. Continental tests for quietness, handling, wear, vehicle compatibility, and most importantly safety - and there are no limits to the number of times that a tyre can go through their testing regime to ensure that they're fully satisfied with a tyre's performance.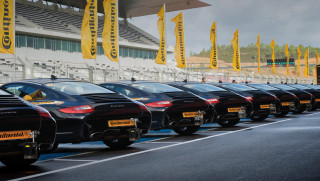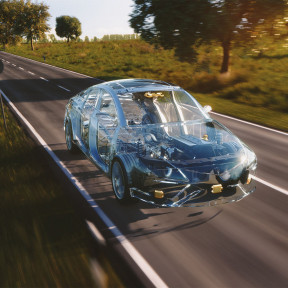 Masters of all things automotive.
Continental tyres are made by the Continental corporation; one of the world's largest automotive component manufacturers. Whether it's an anti-skid braking system, electronic stability control, or emergency stop assistance, chances are your vehicle has some Continental componentry in it.
What this means is that Continental tyres are designed with a holistic understanding of every part of a vehicle's safety systems and are designed to deliver optimum performance from those safety systems. This is unique among tyre manufacturers: no other major tyre company designs tyres with an understanding of every part of braking, from pedal to tyre.

Shop Continental Tyres
Some of the automotive components that Continental manufactures
Electronic stability control

Braking systems

Pedestrian detection systems

Road departure protection

Adaptive cruise control

Aquaplaning risk detection systems

And of course, tyres that are the Best in Braking

So that more people arrive home safely every day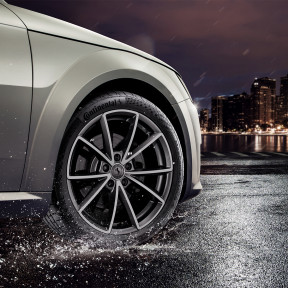 When putting your foot down really matters: Continental stops you faster.
In the unpredictable environment that our roads and highways are, your safety depends on your ability to stop quickly when you need to. This is something that Continental has understood since their beginnings, and they've worked tirelessly to improve their tyres' braking response so that you can count on them when you really need to stop.
Does it make a difference? In a Consumer NZ test in 2015 where wet braking was tested from 80 km/hr Continental tyres stopped 11 metres faster than the slowest stopping tyre in the test; a sobering fact when you consider the different outcomes that might mean in a collision.
EXPLORE THE CONTINENTAL TYRE RANGE