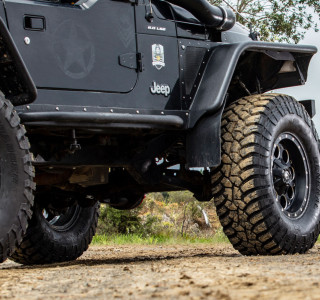 The Legend of the Wild West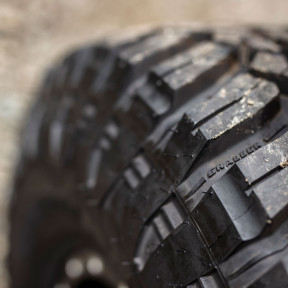 Over 100 years ago, an American 4x4 icon was born.
It's been conquering new frontiers ever since. When General Tires began making 4x4 tyres, most roads were still made from dirt and mud, Route 66 didn't yet exist and the golden age of road building was almost a decade away. So GT built tyres with the strength needed to break new ground. They still do.
The same frontier spirit that saw GT conquer the wild west is still alive and well. This is the real American off-road legend, known for taming every terrain, for generation after generation. Today, their tyres are revered by outdoor enthusiasts, and anyone who likes to explore with their 4x4.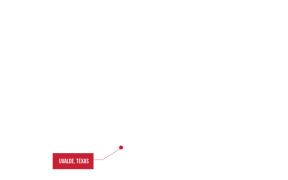 Tested in Texas
Every tyre is relentlessly put through the most extreme tests, in the extreme conditions of their bespoke testing facility in Ulvade, Texas. It's not until a tyre can pass those tests that they consider a pattern ready for the road, confident in the knowledge they can grip in every season, and confident they will endure for a pleasantly prolonged life.
GT pride themselves on making tyres that can take you from the connected world of inner City life to the unplugged world of the great outdoors. We've seen them used on some of the most epic missions and they're famously used extensively by Jeep owners at Jeep Jamborees all over the US.
Proven Under Starry Nights Everywhere
General Tire comes into their own when their rubber is used to take you beyond the fold of the map, to places that are uncharted and unexplored. That's when you get to appreciate just how good they are, their grip, and the ability to traverse any terrain.
This is because they're made from wanderers, people who like to escape the flashing lights of the big smoke, to places where the only reflections are from the eyes of animals in the dark. These tyres are most at home where there are no homes.
Made For Explorers
Grabber HT6

An urban explorer made for conquering the City streets.

Grabber AT3

A choose-your-own-adventure style tyre that's made for everywhere.

Grabber X3

A frontier conquering mud tyre for epic adventures
You don't just choose your own style of adventure with General Tire, you choose to adventure in style.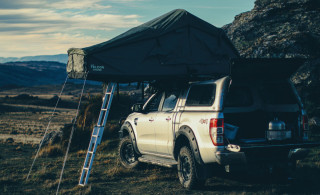 Bold & Distinctive
In true American style, each tyre in the Grabber range is unapologetically brash in appearance. The tread pattern is angular and aggressive, marking them as different from other tyres and making them stand out. People notice a General Tire.
Move beyond the looks and there's an incredible level of detail. Like the GT logo etched into the patterns of the AT3 sidewall, and the warning sign indicators of the HT6, alerting drivers to any threats to tyre safety and setup. Style and substance are delivered in equal measure for tyres that stand apart and stand out.