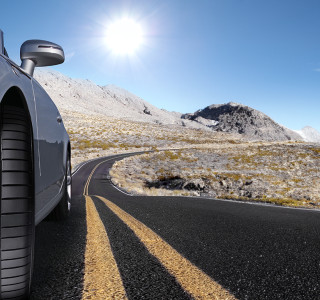 More people ride on Goodyear than any other tyre.
That's the slogan from 1916. At just 18 years old, Goodyear had grown to become the largest rubber company in the world. Their tyres were already on the Model T Ford and they were about to send the 'Goodyear Blimp' up into the sky, marking one of the greatest publicity stunts in automotive history. In fact, the blimp is still flying today and even has it's very own website.
There's no trickery behind their success though. Goodyear is dedicated to producing, innovating and servicing the best tyres in the world. Which is precisely why you'll find them as OE fitments to manufacturers such as Ford, Chrysler, Chevrolet. Honda, Nissan, Tesla, Jeep, Land Rover and the mighty Hilux.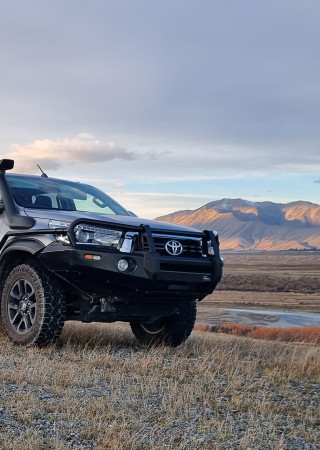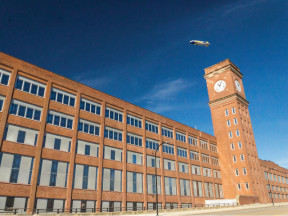 Good Ideas Since 1898
The company that has been around since before the motor car went into mass production has been responsible for more than a few industry-leading innovations. 1904 was a Goodyear because of the world's first detachable tyre. 1909 was a Goodyear for the world's first pneumatic tyres for an airplane. 1971 was a Goodyear for the first tyres to make it to the moon. And 1997 was a Goodyear to become the first tyre brand to clock up 350 Formula One race wins.
Goodyear remains at the cutting edge today, with 69,000 employees and 52 manufacturing facilities in 22 countries. This includes engineers and scientists in diverse fields, such as computing, physics and mathematics.
Tyres For The Places You'll Go
Goodyear has an extensive portfolio of products. With multiple options in every major category, each backed by 125 years of automotive tyre excellence, Goodyear tyres have tackled the terrain in every corner of the world.
Assurance Series

For passenger vehicles and medium SUVs

Eagle F1 Series

For hot hatches and high horsepower vehicles

Wrangler Series

For 4x4s and SUVs

Cargo Series

For light trucks and vans