Continental Tractor 85
520/85R46 (20.8R46)
Technology that's ahead of the field. The all-new Continental farm tyres by Continental. Minimum soil compaction. N-flex technology for maximum puncture resistance and bounce back.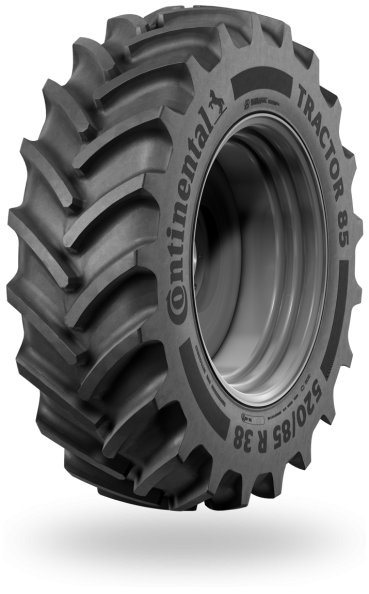 Let Some Air Out

Thanks to Continental's innovative bead technology, the Tractor 85 can be operated at lower pressures to lengthen the footprint and protect the soil.

Spit the Mud Out

If your paddocks are prone to bogging then you'll appreciate the smoothness of the Continental lugs. They resist mud build up and continue to bite in places where lesser tyres might become bogged down and slip.

Kick Flat Spots Out

Special patented N-FLex technology in the tyre lets them absorb impacts without deformation for a more comfortable ride. It also banishes the dreaded flat spots to the past - and that's awesome!