General Tire Grabber AT3
This General is always in control. Stick the Grabber AT3 on your SUV or truck and head up the road, off the road... pretty much wherever you want. It's a tough cookie wrapped in refinement.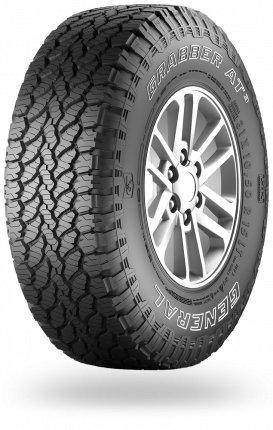 Available in a range of sizes and prices
$372-824
Enter your tyre size below for the exact price and availability.
loading
{{ size }}
This tyre is not available in this size
loading
16" rim
17" rim
18" rim
19" rim
20" rim
21" rim
22" rim