Maxxis M8080
Stand back and take a look at the Mudzilla. An extreme action mud bias ply tyre that's built to climb, claw and clamber over and through just about anything.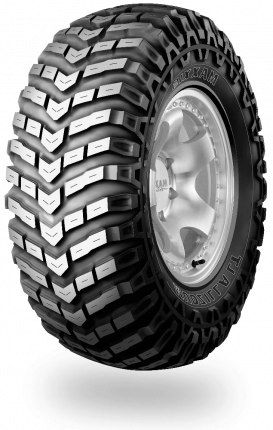 This product has been discontinued… but not to worry, we can help you find an appropriate replacement.
Extreme mud traction
Extreme mud traction bias ply design for the roughest and toughest jobs.
Extremely durable
Tough, long-lasting tread pattern with extra sidewall protector. Bias construction means extra deforming capability to move over rocks and ruts.
Outstanding mud grip
Aggressive directional tread pattern with deep blocks and large voids means one unbelievably grippy mud tyre.
Hugely strong construction
Bias ply construction makes the Mudzilla virtually indestructible, no matter what it encounters off-road.
Certified for highway use
(Speed rated to 120 km/hr.) Optimised siping also helps to improve highway capability.