Maxxis M8090
The 'Creepy Crawler' says it all. With its astounding rock-climbing capabilities, this is one creepy crawly you'll be pleased to have near you.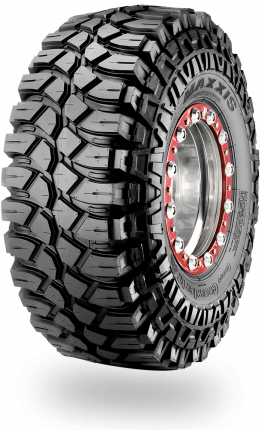 This product has been discontinued… but not to worry, we can help you find an appropriate replacement.
Extreme Adventure
Ultimate extreme rock climbing tyre.
Immensely strong construction
Bias ply casing built to withstand the harshest rocky terrain and forest trails. Very high puncture resistance.
Enhanced traction on rocky surfaces
Unique multi-edged knob design and sipe arrangement enhance traction and steering capability on slippery surfaces.
Extra grip in mud and snow conditions
Wrap-around shoulder blocks add extra traction and sidewall protection.
Extra damage resistance
Stone ejectors provide extra protection against tread cap damage from sharp rocks.