Maxxis VS5 SUV Victra
235/45R19
A touch of European class from Maxxis. Developed for the driver who values a refined highway experience and seriously capable handling, this tyre is at its best in smooth highway applications.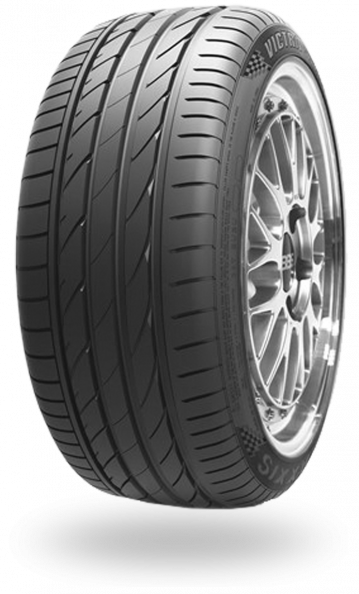 All-round better

Developed with new materials and construction methods to improve dry and wet handling performance without compromising good wear performance.

Stands up to a more comfortable ride

New body ply for extra flex and extra rolling comfort, and with the added bonus of reduced tyre weight and therefore improved fuel efficiency.

Stops faster, wears slower

3D chamfers on the tread blocks to reduce tread roll-in and prevent tread deformation under braking, for faster stopping and slower wear.
17" rim
18" rim
19" rim
20" rim
21" rim