Nokian Forest King F2
750/55-26.5
Add more rubber at the tread surface to beef up the puncture resistance, throw on a new tread pattern… and you get great track support and a heavy hitter that reduces stress on bogies and tyres.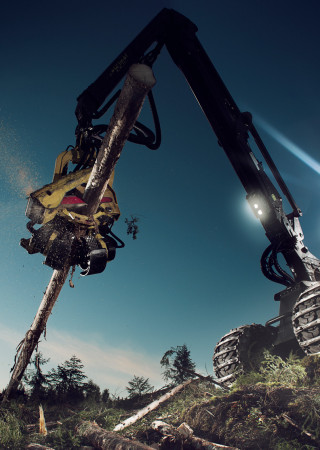 Heavy loads, muddy soil and the gnarly, unforgiving forest. These are the conditions Nokian Forest King F2 thrives on. High puncture resistance, new pattern design for track use and excellent sidewall protection ensures that you can fill your load to the brim and keep going.