Starmaxx Tractor Lug TR60
Full tractor lug grip in a bias construction for that classic older tractor. Dependable grip and long service life.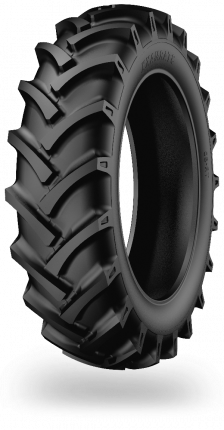 This product has been discontinued… but not to worry, we can help you find an appropriate replacement.
Excellent traction

Wide shoulders and open centre tread for improved self-cleaning and traction.

Very durable

Special tread compound provides high resistance against wear and cuts. Strong nylon carcass ensures optimum structural durability.

Long service life

Tread profile designed to provide high resistance to tread base fatigue. Long bar tread pattern designed for even wear.