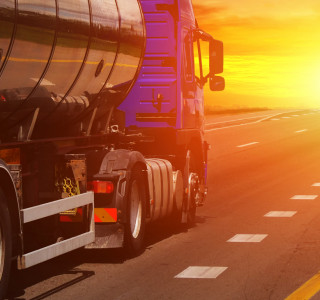 Your Guide to Truck & Bus Tyres
The wheels on the bus go…..we all know that song. Same goes for trucks too. They seem to hardly ever stop, such is the demand and appetite for goods to get from place to place. After all, those online orders have to get to us somehow! The route will involve a few different vehicles and probably a few different road surfaces. Which means different tyres are needed. Which one? Well, let's take a look shall we.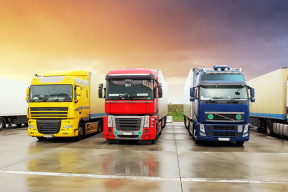 Red Lorry, Yellow Lorry
Repeat that as quickly as you can. It's an old tongue twister from England where medium and heavy trucks are referred to simply as a Lorry. Indeed, lorries (or trucks we all call them) have been around in one form or another since 1898, when they were powered by steam. Traversing the highways and byways, transporting goods to and from and keeping commerce moving. But modern trucks are an altogether different beast. It follows that they demand different types of tyres.
Tyres by Position
Many truck tyres are optimised for a specific location on the truck, as truck tyres have different jobs to do depending on which axle they have been fitted to.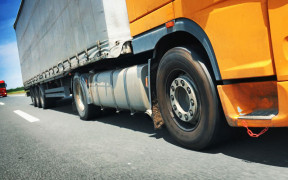 Steer Tyres
These are mounted to the front axle and arguably the most important of all tyre positions. That's because the ride, handling and directional control is largely down to the steer tyres. They normally have a ribbed pattern for channeling water away.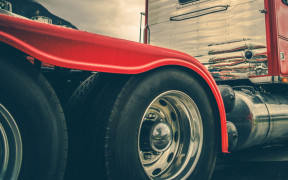 Drive Tyres
Responsible for the forward thrust, drive tyres are attached to the rear axle (or axles) in either a single or dual wheel configuration. Featuring lugs and/or sipes for traction on multiple surfaces, they do the 'heavy lifting'.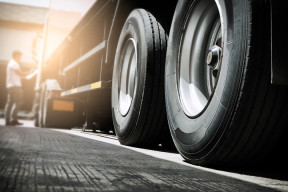 Trailer Tyres
Found at the back (or any of the trailer axles) these tyres are optimised for free running. That doesn't mean they get an easy life though. Trailer tyres have to be able to withstand heavy loads, frequent braking and strong lateral forces. The sidewalls also have to be reinforced as the trailer tyres are the one that get curbed most often.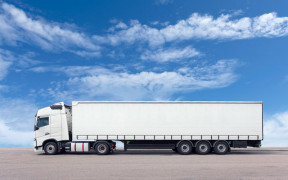 All Position Tyres
Generally speaking, these are steer tyres that can be used in any position. You could say they are for use in All Positions.
Tyres by Application
Truck & Bus tyres come optimised for different applications. Depending on where they will live most of their life and how they will be used, there'll be some differences in their make-up.
Urban
Nothing heats a tyre up like braking and vehicles like buses do a lot of that as they head around the streets. So their tyres need to be able to withstand the heat build up. Navigating city streets also increases the chances of scuffing or curbing tyres. A good urban tyre option will come with a 'dimple' on the sidewall. Once this has been worn down, consider it fair warning it's time to change the tyre… or risk a sidewall blowout.
Regional
Some trucks will spend most of their life on the asphalt but make regular departures onto other surfaces, such as gravel. So it's natural for these tyres to be optimised for getting good mileage and keeping on trucking. Then you throw in some cut and chip resistance for those deviations from the smooth surfaces to the rough stuff.
Long Haul
The back and forth of the long haul life, keeping to the roads but constantly moving, these tyres are kept on the straight and narrow (or not so narrow) highways of New Zealand. Long Haul tyres come ready to last so the wheels can keep turning with little fuss. What's more, those wheels need to turn with reduced rolling resistance for improved fuel efficiency.
On/Off Road
Life for some trucks can be rather varied. We're talking about the likes of concrete mixers on construction sites, as well as forestry haulers well out of town. They need to drive on sealed surfaces but also off-road and across yards full of rough debris and potential puncture hazards. So they need to be durable, stand up to the abuse with decent cut and tear resistance and be able to spit out any stones.
What to look for when you're buying truck tyres
This is going to vary depending on what you need them to do. Different types of tyres for different positions and different purposes, makes choosing truck tyres a little more complicated than for other vehicles. That said, there are some 'constants' to always take into account.
Cost Per KM
Everything can come down to cost per KM, including your tyres. So when looking at some new rubber, it's worth keeping an eye on how long they're going to last and if they've been optimised for reduced rolling resistance or not.
Comfort
A nice, ribbed tread pattern on the steer tyres can make for a more comfortable ride. With the amount of time spent in the can over those tyres, may as well make sure you're as comfortable as can be. The job is hard enough as it is!
Stone Ejection
There's a lot of gravel in New Zealand and if you're going to be driving over any of it it's best to make sure your tyres don't swallow it up and clogging the grooves. Check for stone ejectors in the tread pattern.
Chip & Cut Resistant Compound
Changing a tyre on a truck is a real pain. If you're going to be travelling over some surfaces of questionable quality then you need a decent defense. Tyres with a special chip and cut resistant compound will help keep you moving with minimal fuss.
Retreaded Truck Tyres
Yep, retreads are still a thing in the truck world. All that steel and rubber that goes into a high quality carcass deserves more than one like. A premium quality tyre with a quality carcass might be able to be retreaded up to 3 times as it moves from the steer position backwards. That could give you up to 800,000 kms of travel!
Truck Tyre Load & Speed Ratings
How much is too much? How fast is too fast? Your tyre will tell you. Look for the LI (Load Index) and Speed Index markings on the tyrewall. It'll look a bit like this: 112/110M
The first number group (112) represents the Load Index when used in a single tyre configuration. Look up 112 on the Load Index Key and it'll give you a load capacity of 1120kg. The second group of numbers applies if the tyre is used as part of a dual wheel configuration. In this case, 110 provides a load capacity of 1060 kg.
The 'M' at the end denotes the max speed at load. A tyre with 'M' is good for 130 km/h. So faster than allowed on our roads!
Fitting Truck Tyres
Just leave it to the professionals. Commercial truck tyres can be very dangerous. Get it wrong and a 'zipper rupture' has the potential to hit you with the same force as the truck itself. If you haven't got an inflation cage then call someone who has. We'll just leave it there. Don't believe us? Google 'truck tyre zipper rupture'.
Strange & Interesting Truck Trivia
The Japanese have made kitting out your truck an art form. And as with all art, beauty is very much in the eye of the beholder.
The World's Largest Tandem Axle Truck
Meet the Terex Titan. Aptly named, it's a monster that stands almost 23 feet tall, it's so big all 3,300 horses still won't make it top 30mph.
The Longest Road Train
The record belongs, unsurprisingly, to an Australian. John Atkinson thought it a good idea to connect 113 trailers for a distance of 1.474 kilometres. We'd like to see him reverse park that.
There Goes the Iron Knight
A 2,400 horsepower hunk of metal from Volvo that goes up to 276km/h, taking just 4.6 seconds to get to over 100km/h.
Trucks from every era
The World's largest private automotive collection is a little closer than you might think. Head to Bill Richardson's Transport World in Invercargill.
Big Facts about Big Machines
It seems there's a bit of confusion about the when and where the word 'lorry' comes from. What we do know is by the early 1900's it was widely associated with goods vehicles. It's probable that it comes from the old English word 'lurry' though, meaning to drag or pull.
We know a bit more about the word 'truck'. It was used to describe the wheels or rollers under cannons on warships in the 1600's.
The average American trucker will spend more than 240 nights away from home every year.
One of the world's most expensive trucks ever was built by Mack….so a Sultan could have something to tow his boat.
Speaking of boats, the first tractor trailer was invented in 1914 by Charles Freuhauf....because he needed a way to transport his boat.
From the experts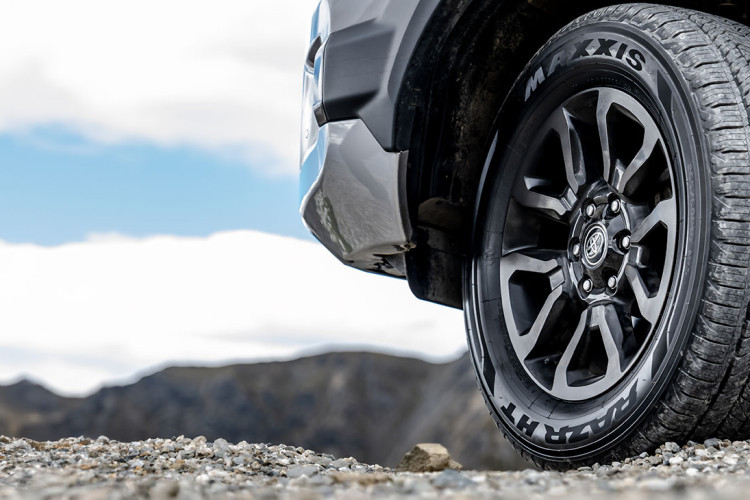 Product Spotlight:
Maxxis HT780 RAZR HT
From the experts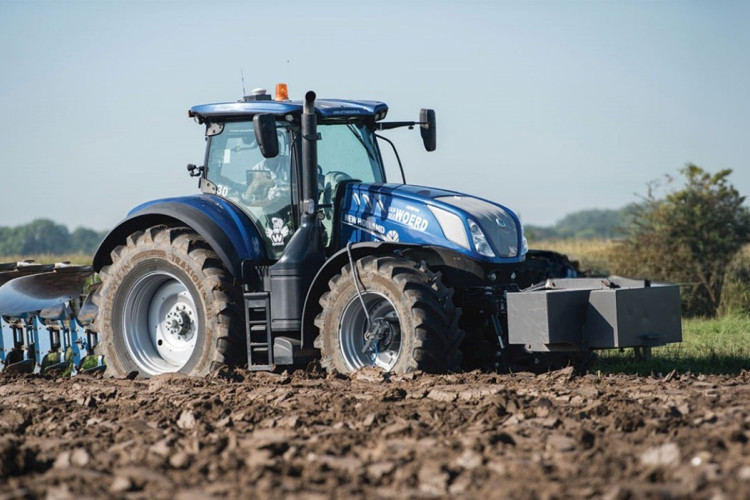 Understand the link between traction and compaction