Your Summer Travel Guide:

Fox & Franz Josef

Welcome to the Wild West. A place where the insects have teeth the size of crocodiles and possums fight in the street, in broad daylight. A place where it rains so hard it dents cars, dogs with razor wire collars run wild and small children arm wrestle in their swannys. It's a place so wild it has its own time zone and the locals speak an ancient dialect known only to 3rd generation 'Coasters'.
Only none of that is true. The truth is Glacier Country is one of the most stunning and friendly places in New Zealand. Yet many Kiwi's have never been there. Well, now is the year to remedy that oversight, hop in your car and head West. It is not a trip you'll regret making. Indeed, it might just be the best road trip you'll ever take.
Driving There
It's not a difficult route to work out. Even the most incompetent map reader can probably plot the course to the Glacier towns. If anyone uses maps anyway. Just ask Siri or Google to plot a course. Otherwise, here's a few notes of interest:
From the North
Travelling down from Greymouth (or South of Greymouth if you've come via Arthur's Pass) is pretty straightforward. You just keep the ocean to the right of you as you head south. That is, until you decide to turn into Hokitika for a break. It's also worth a stop if you like a bit of greenstone and the ideal place to watch some carving action or pick up a gift for someone special. It's also a decent place for some fish and chips or a coffee. Or simply a stretch of the legs.
From the South
Welcome to the best drive in New Zealand. Seriously, the stretch of road from Wanaka all the way to Fox Glacier is simply spectacular. The views are amazing and the air gets fresher as you get closer to the rainforest. It's the kind of drive where you want to hop out and stretch the legs multiple times just to breathe in the air, because you just know it's doing good things for the soul. You'll also need to stop and inhale something good for the belly. Like the fish and chips on offer at The Hard Antler in Haast.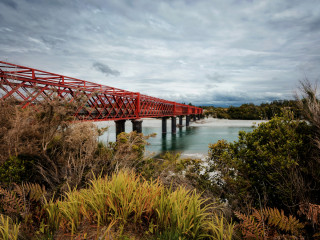 Where to Stay
The first decision to make is whether to stay in Franz Josef or Fox Glacier. It's a tough one. Rolling Stones or the Beatles? Apple or Samsung? Ford or Holden? These are big questions and the right answer is only right to the person answering. That said, these places have made it into the hallowed pages of this blog for a reason:
High End
A few clicks north of Franz Josef township is the Franz Josef Oasis Hotel, a big old-style building that's set back from the main road, looking majestically over the landscape and set against a backdrop of the rugged coast hills. It's a bit special and different from anything else and you'll awake the next morning feeling like you've stepped into a different country in your sleep. Until a sandfly bites you anyway.
Mid Range
Sometimes motels get everything right. Good price, clean and a super-friendly service. Welcome to Alpine Glacier Motel - this is that place. It has everything you need, including about the most perfect location in Franz township. Granted, it doesn't take long to walk from one place to the other but being next to the garage that sells pies is never a bad thing. Never. Not once. Ever.
Budget End
It's time to show some more love for the Top 10 network. Their Fox Glacier Holiday Park is a great spot to lay your head. Or your tent. Or campervan. It's the kind of place you can kick back, unpack, then fire up the BBQ. Then sit back and gaze in wonder at the mountains as you chow down on a few snags. And sandflies chow down on you.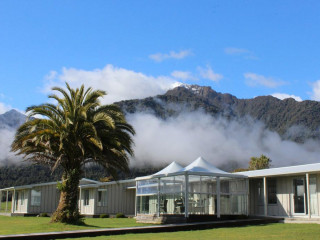 Where to Eat
You won't go hungry. The only problem might be one of over-indulgence, as you plonk yourself down on a roadside table and people watch.
Feed 1
Up first is The Landing Bar & Restaurant. When menu choices include options like Johnny Cash Spare Ribs, Shanks for the Memories and the Flintstone Steak...you know it's time to prepare yourself to loosen the belt a little. After finishing the mains you'll want to lean back in the chair, inhale deeply as you place your hands on your new belly and mutter "I'll give dessert a miss after that".
Feed 2
You probably won't be expecting one the best Asian Fusion restaurants to be located in Franz Josef. But it is. The Snakebite Brewery & Restaurant serves some the tastiest food and will have you thinking you must be some in some flash big City place. It gets even better too, they have a range of craft beer available that's good enough to get the hipsters stroking their beards with excited approval.
Feed 3
Arguably the best located restaurant in Fox Glacier, the Cook Saddle sits at the main junction in town (competition is not fierce for that title admittedly). It's here where you'll want to sit down and quite possibly stay seated. It's all too easy to spend the entire day eating and drinking as you soak up the views. Spend too long there and drink too much and you might even get on the saddle in the pub. It's not an uncommon thing but there are conditions to be met. We'll say no more.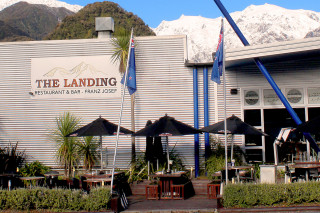 What to Do
It has to be the glaciers doesn't it? Only it doesn't. This may be Glacier Country but there's a lot more than that going on. That said…
Heliservices NZ
...You have to do one glacier related activity whilst in town. So flying over them in a helicopter is a great way to take in the full scale of these big hunks of ice. Heliservices have roots back to the beginning of aviation on the coast and are the people to use.
White Heron Sanctuary Tours
Just north of Franz is Whataroa and White Heron Sanctuary Tours. This is your only chance to see a Kotuku (White Heron) nesting site in New Zealand, with a leisurely boat journey through some of the most beautiful landscape on the Coast. The Arnold family are 5th Generation locals and the only people operating in the Waitangiroto Nature Reserve.
Various Unguided Walks & Hikes
One of the best things about the Coast is the abundance of natural scenery, with walkways and tracks taking you to much of it. It's on these walks you'll often find yourself away from everyone else, enjoying some alone time with your family (and the sandflies). Whatever else is going on the world, take to these tracks and you'll forget about your worries for a while.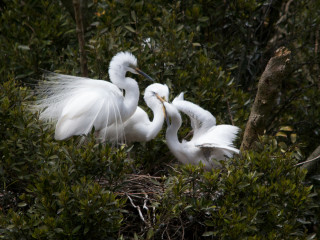 Your West Coast odyssey is going to be epic. You'll come back with a heap of new memories, more photographs, more friends. And a few sandfly bites.
Oh yeah - take sandfly repellent.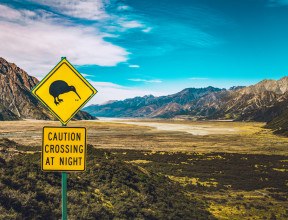 You'll want to get there and back safe and sound.
Here are the tyres we trust on NZ roads.
Find Tyres
From the experts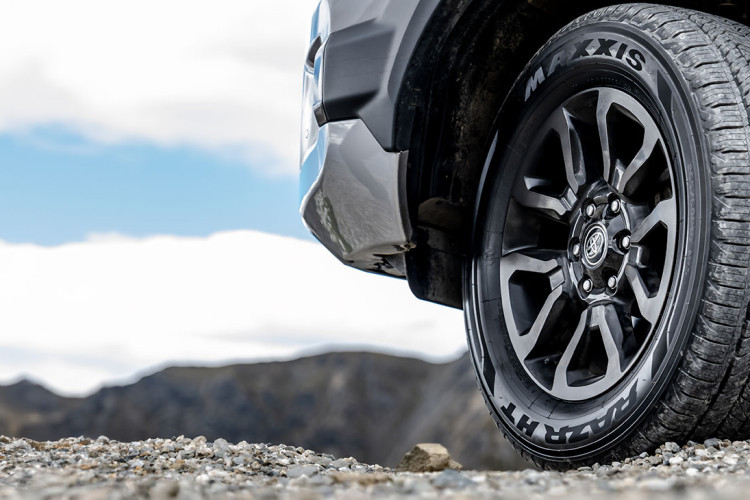 Product Spotlight:
Maxxis HT780 RAZR HT
From the experts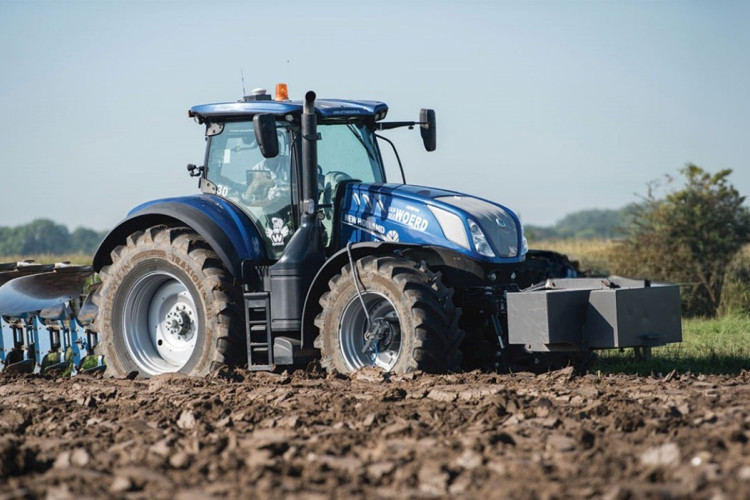 Understand the link between traction and compaction