From the experts

New 4x4 All Terrain tyre test

If you've looked for a new set of All Terrain tyres lately, you'll be pretty familiar with the overwhelm that can set in when you start looking at the options – there's a lot of different brands out there and if you're to trawl through all the manufacturer product info, they all do their stuff pretty well.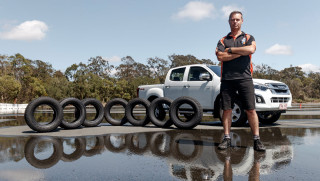 But getting a tyre that works well both on and off road can be pretty challenging and when you're considering an investment the size of a new set of 4x4 tyres, you want to make sure you're getting something that performs as well as possible.
Enter 4x4 Australia's annual tyre test – one of the few publications in Australasia that independently evaluates 4x4 tyres. This year's test focused on All Terrain patterns and put a number of leading brands through their paces to determine which brands they could confidently recommend.
Tested on both bitumen and a variety of off-road conditions including gravel, rocks and mud, the test featured seven of Australasia's best known 17-inch All Terrains:
Bridgestone Dueler AT (LT)
Dunlop Grandtrek AT25
Falken Wildpeak AT
Goodyear Wrangler AT Adventure
Hankook Dynapro AT-M
Maxxis 700 Bravo AT
Nexen Roadian AT
Former Australian Drivers' Champion Paul Stokell took charge of the test vehicle for the on-road testing, while the off-road evaluation was done by 4X4 Australia's Justin Walker.
As we'd expect from the experts at 4x4 Australia, the on-road test data for the tyres was electronically logged using their sophisticated electronic measuring equipment, which took measurements 10 times a second and "measured everything from lateral and longitudinal G-forces to speed down to the one-hundredth of a kilometre-per-hour and time down to the one-hundredth of a second."
Off-road performance is more difficult to accurately measure with electronic test equipment as the track changes subtly on each pass, so instead this part of the test relied on Justin Walker's expertise and experience. If his off-road driving experience was good the tyre was awarded a five percent points boost; if it didn't perform well off-road it lost five percent of its on-road points. As 4x4 Australia noted, "with the absence (and difficulty) of hard data in a 4x4 situation, it's a way to reward or penalise depending on how the tyres traversed our mix of loose gravel, mud and rocks."
The test vehicle was an Isuzu D-Max LS-U, with the traction control switched off to eliminate any electronic interference or inconsistency. To ensure a completely objective assessment, neither driver knew which tyre they were driving on during the test.
The on-road testing focused on key on-road safety and handling considerations: dry and wet cornering and dry and wet braking. Cornering was measured by the distance it took for each set of tyres to get through the corner, while stopping distances were measured from 100 km/hr for dry braking and 70 km/hr for wet braking.
The test found significant differences between the brands in both dry and wet braking, with differences between the best and worst rated brands coming in at 5.1m for dry braking – from 42.4m to 47.5m – and 7.5m for wet braking, with the best rated tyre stopping in 25.1m while the worst rated tyre stopped in 32.6m. If it seems odd that the wet braking driving distances are relatively shorter, that's because the wet braking test measured only from 70 km/hr. Stopping in the wet from 100 km/hr would require considerably more distance.
The test then added a rating factor to take the buy price of each tyre into account, looking, as it would seem, to evaluate overall value in addition to their performance assessment for each tyre. Lastly the off-road assessment results were added in to complete the final scores for each tyre.
Performing well across all tests, the Maxxis AT700 came in on top. Having "good or excellent performance over a broad range of disciplines made the Maxxis 700 a winner" the report states, resulting in it collecting 45 more points than the lowest performing tyre.
Coming in for special mention were the AT700's highway cornering properties, which saw it topping both the dry cornering and wet cornering disciplines. "In both wet and dry it scrabbled around our quartet of corners in the quickest time", says Toby Hagon from 4X4 Australia.
The highway braking test disciplines also earned the AT700 positive reviews. "From the first ABS stop the Maxxis 700 Bravos demonstrated decent grip that had the D-Max pulling up in a smidge over 46 metres" says Hagon, commenting on the dry braking from 100 km/hr test. On the wet braking from 70 km/hr test results, Hagon noted that the AT700s had "the rubber and tread pattern leading to consistently good stops."
Having placed first or second in all of the four highway components of the test, they also earned a positive review in the off-road performance assessment, earning 4x4 Australia's description as "a tyre that lives up to the 4x4 expectations without overly compromising on-road performance."
"The Maxxis performed very well across a broad range of on-road disciplines, something that helped bolster its overall score", 4x4 Australia comments, summing up the AT700 as "excellent multi-purpose tyre, one that will get you to your off-road playground confidently and allow some exploration once there."
Like any purchase, you'll have specific requirements for your 4x4. Contact the experienced team at TyreHub to find the tyre that best suits your needs.
From the experts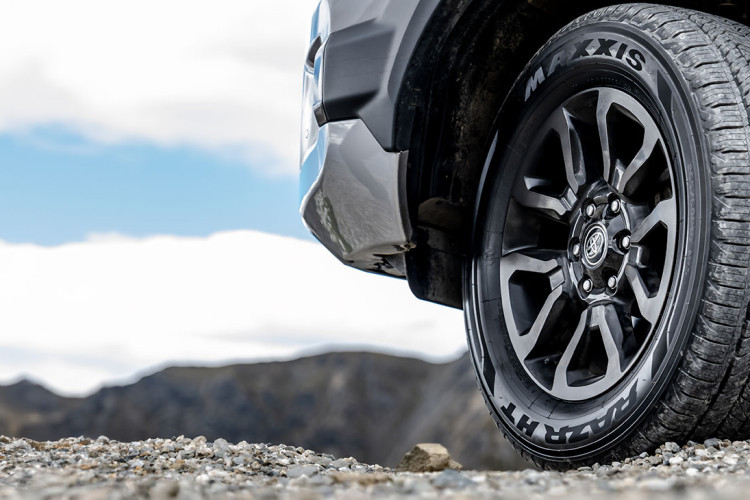 Product Spotlight:
Maxxis HT780 RAZR HT
From the experts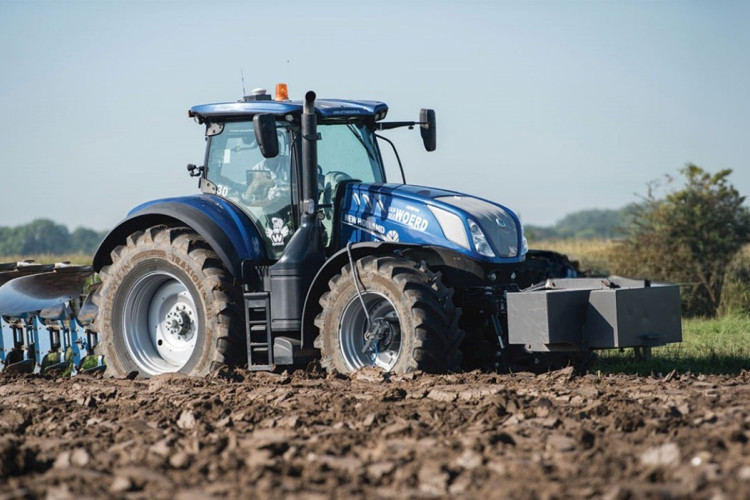 Understand the link between traction and compaction