King of the Hammers: The ultimate 4x4 competition
It's 2007. Two friends are enjoying a beer together at Chili's in San Bernardino. One is Dave Cole, a championship rock crawler. The other is Jeff Knoll. Jeff's background is in desert racing. Over the course of the evening it seems they got a little excited, picked up a pen and grabbed a napkin. Then they began to sketch out an idea for a new race. A race that was to become known as the toughest one day race on the planet; King of the Hammers.
The OG13
Unlike most ideas that originate over a beer, this one still seemed good the next day. So the friends set about inviting some 4x4 drivers they knew. No details were provided. Still, who could resist an invite that said something like "Meet us at Johnson Valley. Bring own vehicle". It was certainly enough for a dozen 4x4 drivers to turn up. And with that... the first King of the Hammers came to be. It was essentially a few friends having a bit of fun. Some rather scary fun judging by the directions for the course:
Lake bed to Outer Limits
Up Outer Limits
Down Aftershock
Down Sunbonnet.
Up Devil's Slide
Down Hell's Gate
Head to Landers
Up to Sedgehammer
Up Jackhammer
Down Jack North
Up Wrecking Ball
Down Clawhammer
Return to lake bed
The course ran for a total length of 35km. A very, very testing 35kms. The average time was in excess of 5 hours and was bettered by just two competitors. One was Tracy Jordan, who was unlucky to lose to the chap with hometown advantage, JR Reynolds.
The original competitors all got t-shirts and have been known ever since as the OG13. Although there are 12 of them. Petrol fumes eh.
The first official King of the Hammers race followed in 2008. It was still very much a small affair. The course may have been expanded but there were still no spectators. It remained a race for the seasoned professionals who did it for the love, kicks and challenge, rather than fame and fortune. Competitor numbers swelled to 50 of the very best desert racers and rock crawlers who tackled 50 miles of desert courses and 7 hammer trails. Shannon Campbell took out the title.
In 2011, he was to become the first person ever to win a second King of Hammers. By then the competition had become much bigger. Dave Cole & Jeff Knoll had started up Hammerking Productions to manage the event. Which led to them creating the Ultra4 Racing Series, acting as a series of qualifying events for the main event (up until that point competing was by invitation only).
Fast forward to today and the Ultra4 Series takes in 8 races across the United States, 4 in Europe, 1 in Australia... and as of 2019, one right here in New Zealand.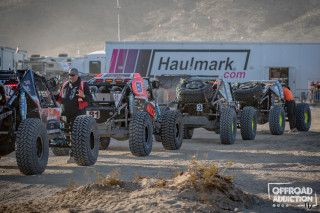 How does it work?
First up, you need to qualify. For the OG13 this is automatic. Their right for being there in the beginning and getting this crazy show off the ground. For everyone else, there's a few ways you can make the race:
Previous winners get an entry slot into the race to test themselves once more.
You can qualify via one of the Regional Series Races.
Or you can qualify via the Nitto Tire National Race Championships.
You might just be able to snaffle an entry via the promoters discretion.
Or you can turn up to race week and compete in the 4 Wheel Parts Last Chance qualifier. This is a time trial event held before the main event, with around 10% of those who enter getting a starting spot in the big race.
For the big event, they line up two vehicles side by side. Then every 30 seconds the signal is given and they're away. The rules for racing are relatively straightforward. Complete all 165 miles in under 14 hours, making sure you go through all 7 checkpoints. And never drift more than one hundred feet from the centreline of the course.
You might find yourself riding over top of another vehicle at some point. That's ok. If you break something (which is highly likely) then you can repair on the track or in pit team areas. In each vehicle are a driver and navigator. The navigator will also be called upon to help with running repairs and hop out to set up the winch etc, when needed. Or try and push an upturned vehicle back over. That sort of thing.
If the race seems pretty straightforward then the technical rulebook is different. It's 72 pages of information that covers pretty much every part of the vehicle and much more. Go ahead and have a read if you like. It's quite interesting if you like that sort of thing.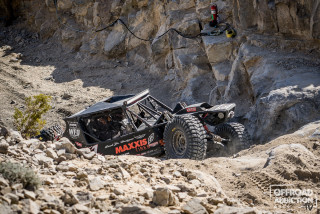 Is it really the toughest race in the world?
If you felt the need to test yourself... and risk life and limb in the process... then you have more than a few options.
The Rainforest Challenge.
A 6 day race through the jungles of Malaysia sounds appealing. Except they schedule the race during monsoon season. So you get to dodge landslides whilst navigating overflowing rivers and slippery cliff edges. It can take up to 10 days for some competitors to finish a race that calls for competitors to be mentally tough and focused. Not for the faint hearted.
East African Safari Rally.
A gentle drive in the sunshine this ain't. It's a sweat inducing, engine overheating, big ole pressure cooker of a race. Over 1000kms of timed stages take you over the desert and through the jungle. All the while, the relentless heat beats down on you to keep your eyes covered in sweat so you can't see where you're going.
The Dakar Rally.
It doesn't start in Paris and doesn't end in Dakar. Not anymore anyway. Instead, you get to race around South America, clocking up more than 500 gruelling miles each day over rocks, sand and grass. It's supposed to be safe since it was transferred to South America. We're not so sure of that.
The Baja 1000.
Speeding across the Mexican desert for 1000 miles is challenging enough on its own without the spectators. It's not that they are in danger of being hit (well, some are) but rather that they're allowed to booby trap the course. Yes, it's perfectly ok for them to dig holes and pits or make disguised ramps for vehicles to hurtle off and fly through the air. Apparently, the rule of thumb for drivers is to be cautious when you see a big group of spectators. It's usually a sign they've done something and are waiting for you to fall into their trap.
So which is the toughest? We're not sure it matters who can claim the crown. They are all insane. They all require a mixture of bravery and blatant disregard for danger. Not to mention some pretty impressive mechanical know-how. If you do fancy taking on any of them - then best of luck. Send us a postcard, we'll be watching on YouTube.
*All images courtesy Offroad Addiction TV.
From the experts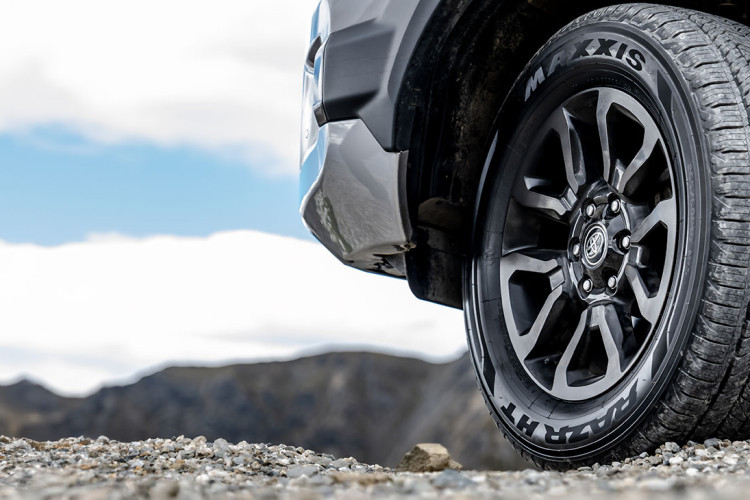 Product Spotlight:
Maxxis HT780 RAZR HT
From the experts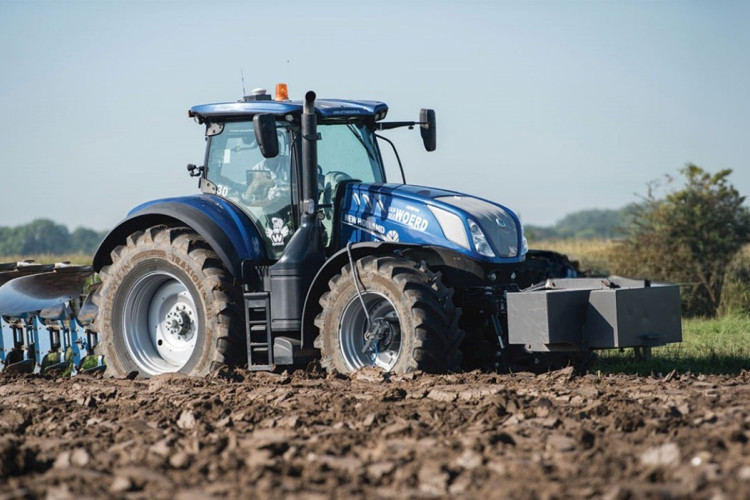 Understand the link between traction and compaction