New vehicles to look out for in 2021
Years ago, Top Gear reviewed new cars that were about to be released. Not just the expensive and fast cars either, they reviewed the normal cars everyday folk might be able to afford. It was quite nice. Now, Top Gear is still a great show but they don't really do the new car thing anymore. Which means you need this. Because we're going to run down some of the new models you can expect to see in 2020. There's some real beauts... and the odd clunker.
New Models from the Popular Range
It's been a rough few years for the Hilux. The once all-conquering hero of New Zealand 4x4s has been beaten up a bit by the reemergent Ford Ranger. Those American inspired looks of the Ranger have proved irresistible for a lot of folk, making the Hilux look...well, a little workman-like in comparison. So, it's time for the Hilux to unleash a new model and fight back. The all new 2.8 turbo diesel has been touted as their most technologically advanced model ever. For those who want something a little more different though, the new Mako version will be music to the ears.. It's a specially designed and adapted in New Zealand model, pitched to go head to head with the Ford Ranger Raptor. Choose your own winner as we like them both. Although the Mako does come equipped with the outstandly good Maxxis AT811 Razr AT's. That might just sway things for us.
Toyota has been busy elsewhere too. The comparatively new Fortuner has come in for an upgrade, with a beefed up engine and some tweaks to the interior, including a larger 8inch touch screen display.
Meanwhile, the ever popular Toyota Highlander will see the release of the fourth generation model. Arriving in a hybrid only option, it replaces the current petrol V6 powered SUV favoured by rental companies everywhere and normally found being driven a little distractedly on the Crown Range.
Moving down in size, the RAV4 will be made available in a plug in electric version. A third of Toyota's sales come from hybrid and/or electric models. We expect this will continue to grow in 2021 and move closer to 50% of sales. Yup - it might just be a matter of time before you need to renovate the home garage and get a new car charger installed so you can plug in when you get home. Or when your friends come over. Or a passer-by knocks on your door with an extension lead in one hand.
Of course, we buy more than Toyotas here in New Zealand. Yes, although they lead the way with a massive 20% market share, there's still...well...80% of the market which is made up by other manufacturers. One of them being Hyundai. They've got a completely new version of their best-selling Santa Fe due for release. It will arrive on an all new platform which is said to significantly improve collision safety. Inside, there is a pretty fancy looking centre control with all sorts of buttons and knobs you need to control cars these days. And a few you'll no doubt never use. Boy - it seems just a few years since we were pulling out the choke to help start cars. Now they have enough computer power to be hacked by hostile superpowers and give up valuable secrets about us. Well, not quite. However, we imagine it's only a few years until parking meters are all automated to sense your car, removing the carefully calculated risk of not feeding the metre when it's Saturday morning and you're betting the traffic wardens must still be asleep.
Hyundai also has a new Tucson planned and it certainly has some striking looks. It also has some fancy bells and whistles, like smart cruise control that can brake for corners based on your GPS data. If only it could send you push notifications on the touch screen display to remind you to get the milk from the dairy on the way home. You're welcome to the idea Hyundai - no charge.
But what about NZ's best selling vehicle, the Ford Ranger? It was only recently updated but there are a few leaked images doing the rounds suggesting it will be getting another makeover. It makes sense too. Ford drops a new version. Then Toyota responds to Ford. On and on we go.
New cars for the people
Kia Sorento

Image courtesy Hyundai Motor Group.

Hyundai Santa Fe

Image courtesy Hyundai Motor Group.

Toyota Highlander

Image courtesy Toyota.

Toyota Rav4

Image courtesy Toyota.

Toyota Hilux Mako - with Razr AT811s!

Image courtesy Toyota.
New models we are unlikely to get but might want
The Ford Bronco is a legend in the States. It has just been revived and we want one. The 2021 Ford Bronco is being sold against the Jeep Wrangler and should win a few battles against the Jeep. We'd certainly like to see a version over here and think it would sell well. Alas, NZ is just a small speck on the map for Ford, so it's unlikely to happen.
Slightly more likely is the 2021 Ford Mustang Mach-E. A full on electric beast, the GT Performance Edition will hit 100km/h in a little over 3 seconds. The thing is though, unless your Mustang has that guttural V8 roar - is it really a Mustang?
The Tesla Cybertruck might be the best known electric ute. You can even order them as they'll be available in New Zealand for a starting price of around N$62k. But the one we really want but are unlikely to see in NZ anytime soon, is the Rivian. They look more like a ute and just seem somehow cooler than Tesla. It doesn't shout 'look at me' like the Cybertruck, has an extra motor and is just as quick. Sure, you don't get the bulletproof armour but let's be honest - we don't really need it. For us, a Rivian is just better and the coolest kid on the electric block at the moment.
Tesla Cybertruck

Image courtesy Tesla.

Ford Bronco

Image courtesy Ford.

Ford Mustang Mach-E

Image courtesy Ford.

Rivian R1T

Image courtesy Rivian.
The ones we want but can't afford
Over NZ$2million will get you a car with no windshield and no roof. But you will get 804 horses and 4 wheels that will accelerate so quickly your head will be forced back more violently than an illegal tackle on the rugby field. Ladies and Gentleman, we give you the 2021 McLaren Elva Hypercar.
The 2021 Lamborghini Huracan EVO RWD is a beast. They make a bit of a song and dance about it being a rear wheel drive sports car, and rightly so. It's a vehicle for the driving purists that will punish you as much as your wallet if you get the throttle timing wrong around a corner. It's a little out of our price range so we'll just have to be content listening to the engine sound available on the web page. It's oddly addictive.
The final spot goes to an electric vehicle. Except this one is different, very different. The 2021 Lotus Evija has 4 electric engines. Ok, so that's not too different as the Rivian has that. It boasts an ability to take a full charge (good for 400 kms) in just 18 minutes. That is different but hardly exciting. Does it look good? Yup - it's more appealing than a snooze on the sofa after an all-you-can-eat-buffet. But what this vehicle has that no other in the world has is this...2,000 horsepower (almost anyway, it has 1,972). Quite frankly, it's ludicrous. As is an electric car with a top speed of 320 km/h.
There's much to be excited about when it comes to new vehicles in 2021. The designs are starting to look a lot more like you imagined when a kid, with touch screens and space age like interiors. They might even sound like something from a sci-fi movie, with that high-pitched electronic whine. The Cybertruck is rolled aluminium and might be this generation's answer to the DeLorean. That's pretty exciting.
McLaren Elva Hypercar

Image courtesy McLaren.

Lamborghini Huracan EVO RWD

Image courtesy Lamborghini.

Lotus Evija

Image courtesy Lotus
From the experts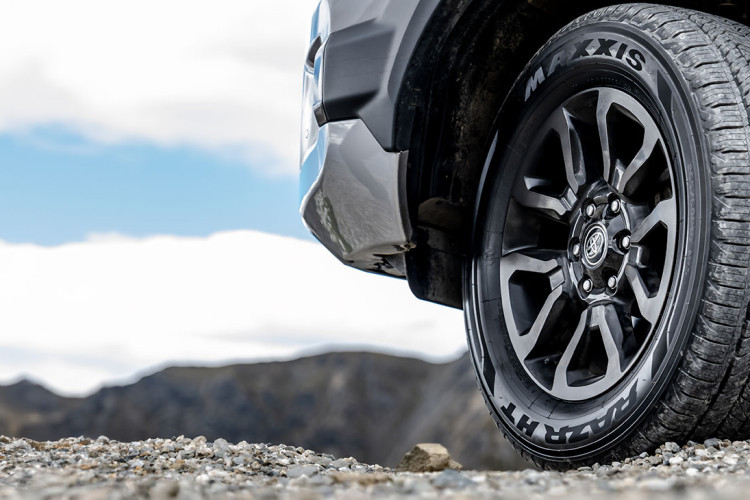 Product Spotlight:
Maxxis HT780 RAZR HT
From the experts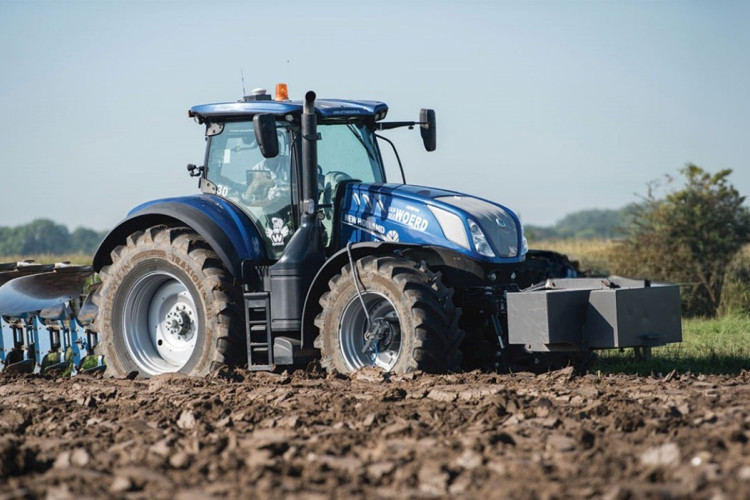 Understand the link between traction and compaction