Our favourite vehicles: Utes and SUVs continue to lead the pack
More utes, more SUVs and just one new entrant on NZ's 2018 Top 10 vehicle list.
Vehicle registration data for the whole of 2018 is in and it continues some longstanding trends, with two ute models continuing their run as NZ's firm favourites. All in all we totalled 161,519 new registrations – a record number for the fifth year running, according to David Crawford of the Motor Industry Association.
With its enduring reputation of a vehicle that's tough, capable, and ready to work, the Ford Ranger nabbed the top spot for the fourth consecutive year, remaining both the top commercial vehicle model and the top model overall with 9,904 registrations. The Toyota Hilux came in second with 8,086 registrations, and the Toyota Corolla was the third highest selling model with 7,300 registrations.
Elsewhere in the Top 10 model list, the boldness, and elegance promised by the Mazda CX-5, the Toyota RAV4's ideals of an active and adventurous lifestyle, and the confidence and intrigue of the KIA Sportage also struck a chord with Kiwi drivers in 2018.
Interestingly, utes occupied 5 of the top 10 spots – showing we need our vehicles to do more than just get us from A to B. In fact, the byline for the popular Nissan Navara tells us you can "step from a day on the job to a night on the town without missing a beat".
As a brand, Toyota lead the way overall with 20% of all new vehicle registrations, including NZ's top-selling SUV (Rav4) and top-selling car (Corolla) as well as our second-most popular ute (Hilux). From the reliable and solid performance of the Hilux that we've loved for years to the slightly European sophistication of the modern Corolla, Toyota's popularity is the hallmark of a truly versatile vehicle maker.
For overall number of vehicle registrations, Toyota is followed by Ford (10%) and Holden (8%), with the Holden Colorado coming in 7th most popular model. Interesting when we look at just car and SUV registrations, Mazda has emerged as the second-most popular brand, claiming 9% of the total car and SUV market.
Meanwhile, the Suzuki Swift is fast becoming another vehicle of choice for Kiwis, edging out the Toyota Hiace to make the Top 10 list for the first time ever. With its fun personality and cutting edge style, the Swift's popularity shows no signs of diminishing.
Our trend to favour SUVs over cars continued – while only three SUVs made the top 10 list, that's mostly about the huge range of models available. All in all, SUVs made up 42% of the total new vehicle registrations, up from 27% 5 years ago and cementing the SUV as NZ's favourite way to get around. No surprises there if you've taken a look around a carpark lately!
NZ's Top 10 vehicle models for 2018, in order of popularity:
| | |
| --- | --- |
| Ford Ranger | 9904 sold in 2018 |
| Toyota Hilux | 8086 sold in 2018 |
| Toyota Corolla | 7300 sold in 2018 |
| Toyota Rav4 | 4964 sold in 2018 |
| Mitsubishi Triton | 4720 sold in 2018 |
| Holden Colorado | 4583 sold in 2018 |
| Mazda CX-5 | 3695 sold in 2018 |
| Nissan Navara | 3655 sold in 2018 |
| Kia Sportage | 3289 sold in 2018 |
| Suzuki Swift | 3034 sold in 2018 |
From the experts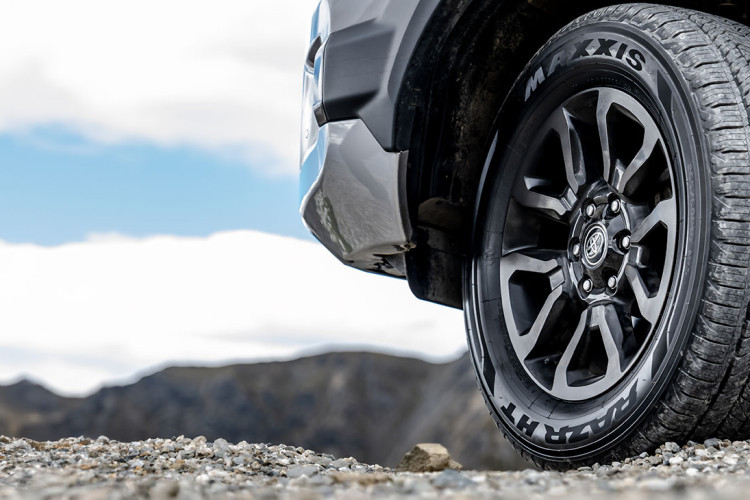 Product Spotlight:
Maxxis HT780 RAZR HT
From the experts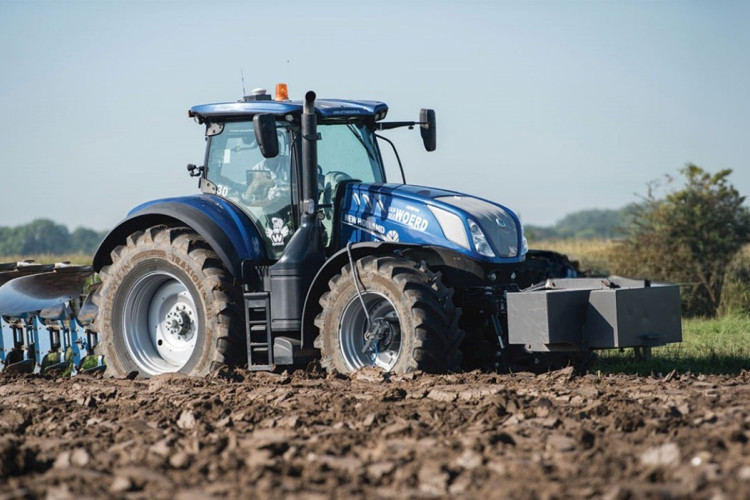 Understand the link between traction and compaction