The best cars for new drivers
Everyone can remember their first car. It might have been a rusty old heap of junk...but it was your rusty old heap of junk. You could put up with the weird musty smell, the windows that remained fogged over until at least 11am every winter's day and window wipers that screeched like a cut cat, causing old ladies to stare as you drove past. The stereo was never loud enough, the car wasn't fast enough and fuel never lasted long enough. But it was yours and it delivered the promise of freedom and adventure. And boy was it worth it for all that freedom and adventure.
But if you've never had a car before, or need to source one for your offspring...what shape will 'freedom and adventure' take?
What to look for in a first car
The golden rule is apparently this - buy as modern as you can. Well, that's actually more of a guideline as not all modern cars are made equal. But in general, it's recommended to look for something with all the modern advancements included. There's a slew of safety features in modern cars and getting as many of them as you can is no bad thing.
Price may well dictate you can't afford something with all the bells and whistles so it pays to take a look at the ANCAP safety ratings. This might not sound as exciting as checking the vehicle specs for Bluetooth so you can stream some tunes but it might just save your life. The hard facts are this: drivers on a restricted licence are 7 times more likely to be involved in a fatal or serious injury crash than other drivers and the first 6 to 12 months of driving solo are more dangerous than any other time during your driving life.
Running costs probably aren't an exciting consideration either. Nonetheless, they'll have a material impact on just how much freedom and adventure you can enjoy, so need to be thrown into the mix. Take a look at the fuel efficiency rating. If you buy through a dealer then they have to provide this information. If buying privately, you can check online and do your own research.
We will get the exciting stuff, we promise. Before that, there's one more less-than-exciting consideration. Resale value. It's probably not too much of a biggie for most folk but if you're wanting to claw back some cash by selling the car before heading off to Uni or on that big OE, then be aware some cars hold their value more than others.
Ok, enough of the boring bits. One of the first exciting things about your first car is dreaming about all the ways you're going to customise it. So take a look online and check out what's available that's going to work for your car.
Now to the cars themselves. Which we'll separate into the best (or sensible) and alternative (or not so sensible).
Best first car options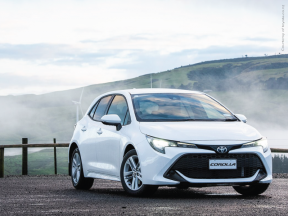 Toyota Corolla
It's a popular car for a reason. The trusty Corolla is sort of a no fuss vehicle that does what it should - which is take you from A to B with a minimum of fuss. There's plenty of spare parts available and racking up the KM's is not an issue. Plus, given the popularity of them, there's normally a good number to choose from and a bargain to be had. You should be able to snap up something with reasonably low kms for under $10k.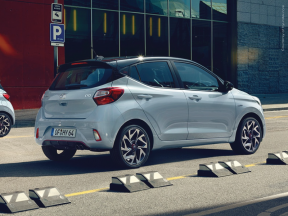 Hyundai i10
These little wonders are deceptively roomy inside. The styling might not be to everyone's taste but they sell well for a reason. They generally come with a few modern features and Hyundai has a growing reputation for building vehicles that last well. The later versions come with MP3 and bluetooth connectivity for your tunes and their good fuel economy will help leave some money for the adventures you drive to.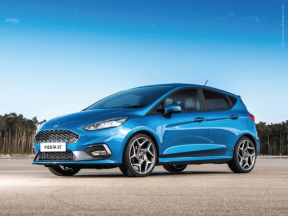 Ford Fiesta
The Fiesta has always been an underrated car. They drive well and they handle well. We think they look pretty good too so are a bit baffled as to why they're not more highly thought of. There must be a few people that agree with us though as Ford has been churning out the Fiesta since 1976 and not many car models enjoy a 45 year plus production run.
Suzuki Swift
Could the Swift be this generation's Mini? Small, nimble and fun to drive...the Swift is a great little car that deserves its popularity. The thing is - they look great and last too. There's really not much to dislike about the Swift and even the earlier models still look great and haven't dated. That said, the new sporty ones are flash if you can afford it. A great first motor!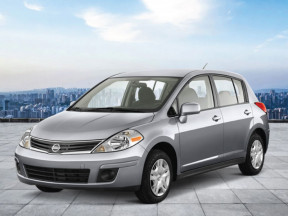 Nissan Tiida
They may not make them any longer but you'll still find a heap of Nissan's popular Tiida models on Trade Me. Much like the other small cars in this selection, they make it because of affordability, low running costs and a tendency to last really well. It's a no-hassle little car that'll forgive you for not taking the best care of it and will keep on working regardless. A very solid choice.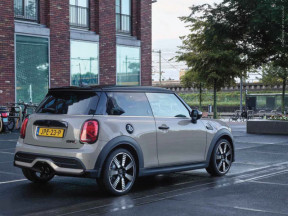 Mini
Yes it's a BMW, which means BMW sized repair and maintenance costs. But it's a Mini and they've been cool ever since your grandad wore flowers in his hair. They still have this unmistakable element of fun about them and that's pretty hard to resist. Above all else, they remain a real drivers car and they'll make every journey a pleasure.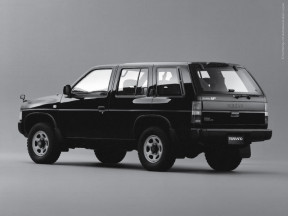 Nissan Terrano
We know what you're thinking - how can this not make sense? Probably because you'll be tempted to use it to turn off the tarmac and explore our big backyard. Possibly without all the correct equipment or any forethought about what to do if you get stuck somewhere. Which is exactly what we do (we do advise against it though).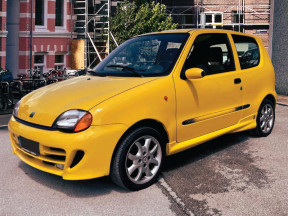 Fiat Seicento Schumacher Edition
We should confess - you'll probably struggle to find one of these in New Zealand. But if you can… then you've got your hands on a 54hp work of brilliance. Yes, they are very small. Yes, the engine is tiny (1.1 litre). Yes, it is bright yellow. But park it next to bigger cars at the traffic lights and watch the look of dismay on their drivers faces in the rear view mirror as you peel away. Amaze people with your parallel parking. Just enjoy driving it. It's so good Schumacher put his name to it!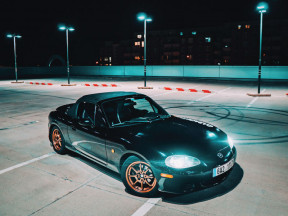 Mazda MX5
Who wouldn't want a convertible as a first car? The MX5 is perhaps the ultimate small convertible too. Now, they keep their price good for a reason but with a little bit of detective work you should be able to find one for a reasonable amount. They handle so very well and nothing could be better than tooling around in the sunshine, looking for a little mischief to get into.

Notable Mention: The Subaru Outback
It's not Kiwi but it is Kiwi. The Outback (and Legacy before it) has been a popular choice for Kiwis for generations. So whilst they may not be made here they are certainly loved here. But why? The answer is in their usefulness. Our roads ain't great but these vehicles just lap them up. There's heaps of room for the weekend roadie and they'll get you where you need to go in comfort. They take a beating and keep working. The Outback is a perfectly named hunk of metal that's a good choice for your first car, second car or tenth car.

Is the car still a passport to freedom and adventure?
A dumb question, so our apologies. Of course it is. Your first car changes life from being dependent upon the timetable of others to living life on your own terms. It takes you from being 'local' to being 'national'. Suddenly, that rugby game, party or concert are all possible. Indeed, there is likely no more symbol of freedom than the automobile.
And boy...rocking up to a party in a Fiat Seicento Schumacher would turn some heads!
From the experts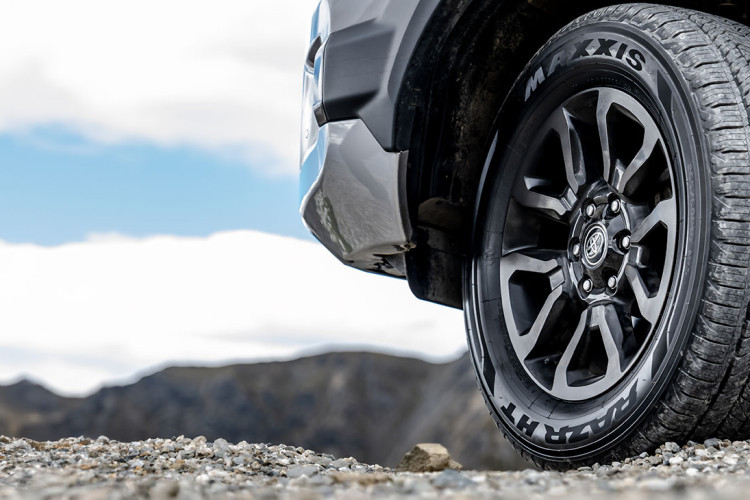 Product Spotlight:
Maxxis HT780 RAZR HT
From the experts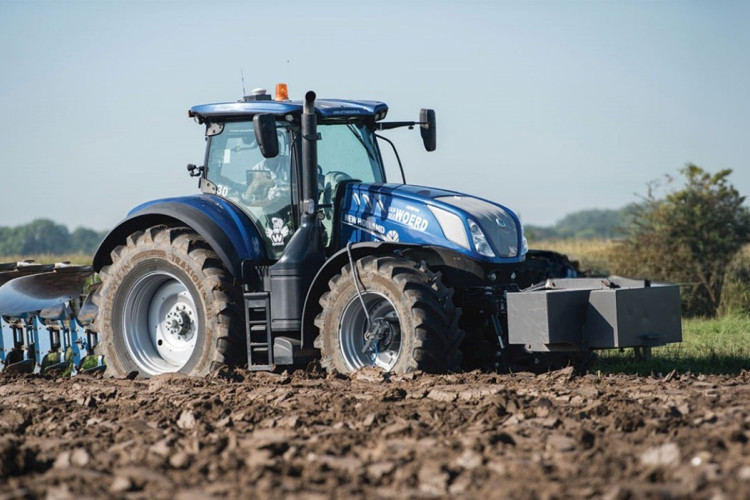 Understand the link between traction and compaction