Electric UTEs

The first electric Utes: everything we know about them so far

We do love a ute in New Zealand and despite suggestions to the contrary, that love is not going to diminish anytime soon. It's part of who we are and a symbol of the lifestyles we lead. It's the weekend camping trip with the family. The Saturday morning trip to the tip, or to the DIY store. Our ute's tow boats, trailers and caravans. They navigate dirt tracks, back roads and where there are no roads. So no, they are not going anywhere. But they will change.

The electric ute will be here in due course. Hopefully, we'll have the infrastructure needed to support them too. So just what will we get and when? Here's an overview of some of the major models, anticipated arrival dates and price indications.
RIVIAN
From the brain of the bespectacled RJ Scaringe, a 38-year-old PhD graduate, comes the very first electric pickup truck. Making its debut in 2018 at the Los Angeles Auto Show, Rivian is backed by the 'big boys', having amassed billions of dollars in funding from the likes of Ford and Amazon. Indeed, Amazon has even ordered 100,000 Rivian delivery vehicles for their fleet, as they continue to satisfy (and maybe drive) the insatiable appetite for internet shopping.
The Rivian R1T certainly looks a little different from anything else. Interestingly, Rivian are marketing it more as an 'outdoor enthusiast vehicle', as opposed to a workhorse. It's all about snowboards and surfboards, camping, hiking and the great outdoors. That's not to say it won't do the hard yards in the paddock though. It's a powerful beast and they say it can tow up to 5 tons, which is truly immense. With a range of almost 500kms, it's certainly looking like a handy truck that ticks all the boxes.
The first models have just rolled off the production line (making them the first electric ute ever produced) and they're expected to be on this side of the world very soon.
Expected Arrive Date: Late 2022/Early 2023
Anticipated Price: NZ$100,000

FORD F150 LIGHTNING
They're obviously covering their bases over at Ford. Aside from the massive investment in Rivian, Ford is introducing an all-electric version to what is America's best selling vehicle for the last 40 years. Early demand has been so high they've already had to double the production capacity. Which will mean we'll be waiting a while over here. That production capacity is expected to ramp up to 80,000 units per year by 2023...but Ford already has 150,000+ orders on the books. Not a bad start for a new model.
As to the vehicle itself, it looks like an F150 should. Big, square and like it has enough muscle to pull trees up and out of the ground. There's a heap of smarts on-aboard and some pretty fancy gadgetry. On specified roads, you can even take your hands off the wheel and it'll drive itself. Except we expect those specified roads are in the US only. However, one interesting feature might well appeal to rural kiwis. Called 'Intelligent BackUp Power', should a storm knock out power to your home (and presuming your truck is fully charged), then you can use it 'in reverse' to power your house for up to 3 days (or 10 if rationed).
Expected Arrive Date: Late 2023/Early 2024.
Anticipated Price: NZ$56,000 to NZ$125,000.

TESLA CYBERTRUCK
It might not be for everyone, resembling something assembled by a 5 year old with only square and triangular pieces of tin foil. it does get your attention though. As did the video demonstrating how tough the bulletproof glass is… just as it fails and smashes (which is strangely satisfying to watch).
Regardless, the Cybertruck will undoubtedly turn heads. Promising the speed of a sports car and the type of range a Nissan Leaf can only dream of, it's likely to end up...somewhere on Ponsonby road. We certainly can't see too many farmers rocking up at the local 4 Square to get a pie in one. Given the many delays and Tesla's rather poor record of actually producing the vehicles they take deposits for, it might not be with us for a while either.
Expected Arrive Date: 2024. Maybe.
Anticipated Price: NZ$62,000+

LORDSTOWN ENDURANCE
Yup, it does sound like the name of a flash skateboard. The name is not the only thing a little weird about the company either. Whilst their ute, called the 'Endurance', looks good and relatively similar to what you'd imagine an electric ute might look like...it's a little different. Instead of a single electric motor, they have 4. Each is attached to the wheel and they say it means wasted motion is reduced and there is extra control for getting you out of sticky situations.
However, one of the sticky situations Lordstown might not be able to get themselves out of is an investigation from the SEC in the USA. Lordswtown is listed on the Nasdaq and was once valued at US$5.3 billion. However, that seems to have been on the back of some misleading numbers. There was talk of 100,000 in pre-sales that looks just to be that, talk. And a 14,000 truck deal for sales to E Squared Energy for $735 million might not be real either, considering E Squared Energy is based out of a small residential apartment in Texas and doesn't operate a fleet.
Expected Arrive Date: Debatable as to if they'll ever be produced
Anticipated Price: NZ$56,000+

HUMMER EV PICKUP
The brand that once upon a time was the epitome of excess and flashiness, with a fuel range that would make even the worst EVs look like long-range explorers...is back. But gone is the gas-guzzling of yesteryear. Today's Hummer is all-electric. And it's a monster. We'll be honest here, this looks like a great deal of fun.
The 3 electric motors are set to provide up to 1000 horsepower, so this massive bit of metal can make it from 0 to 100 km/h in 3 seconds. You'll get over 550 kilometres on a single charge too. That's around 540 kilometres more than you'd get on a tank of gas in the old Hummer! Oh...and it comes with massive 35-inch tyres. Yup, everything about this thing is massive. Including the price tag.
Expected Arrive Date: Mid 2023
Anticipated Price: NZ$160,000+

GENERAL MOTORS SILVERADO
We should cut straight to an interesting feature for the mighty Silverado. GM's first Electric Truck offering will be made available with 4 wheel steering. It would make for immense fun as you pull up to a seemingly impossible spot for parallel parking, before maneuvering safely into position to the gasps of astonished onlookers and the very nervous owners of cars you threaten to squash if it goes wrong.
Party tricks aside, there's not too much information on the vehicle yet, with GM's own website lacking any mock up imagery or suchlike to get excited about. The Silverado has been around since 1999 though, and is very much a stalwart of the modern GM line-up, and going up against the juggernaut F150 will mean it'll need some looks to go with the party tricks if it's going to sell.
Expected Arrive Date: Early 2024
Anticipated Price: NZ$60,000+
What About the Ranger and Hilux?
The obvious issue with all of the above is...none are the Ranger or Hilux, two of NZ's most popular vehicles. It should stand to reason that we'll see an electric Ranger at some point, given Ford's commitment to electrifying its fleet and the imminent introduction of the F150 Lightning. As to when? Best guesses seem to be around late 2024.
For Hilux fans, the wait may be longer. The only official guidance has been that something should arrive by 2030. But it may be a hybrid as opposed to a pure EV. That would seem a little disingenuous though, given the competition will be on pure EVs by then and hybrids are already pretty much yesterday's technology. We suspect they'll arrive at the party a little late, make a big entrance and steal all the attention with a 4x4 that does something special.
For now, it's a wait and see game. Being a little impatient, it would be nice to have more options available sooner but this is still new technology. We'll just have to sit tight and by the time all the wrinkles have been ironed out with US and European customers, we might get a bug free motor. Then we can really put them to the test Kiwi style. Because let's be honest… we'll test the tyres off them.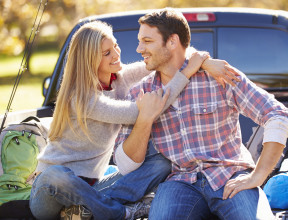 Electric utes might take a while to appear on New Zealand's roads...
...but we can definitely help you with tyres specially designed for EV cars.
Shop for Tyres
From the experts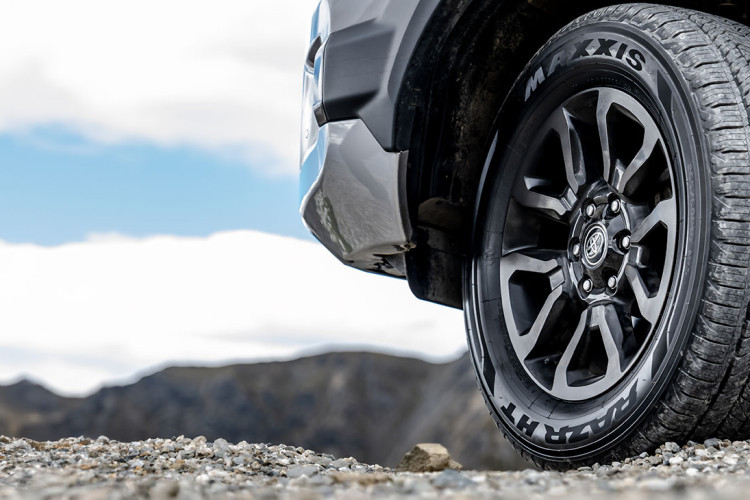 Product Spotlight:
Maxxis HT780 RAZR HT
From the experts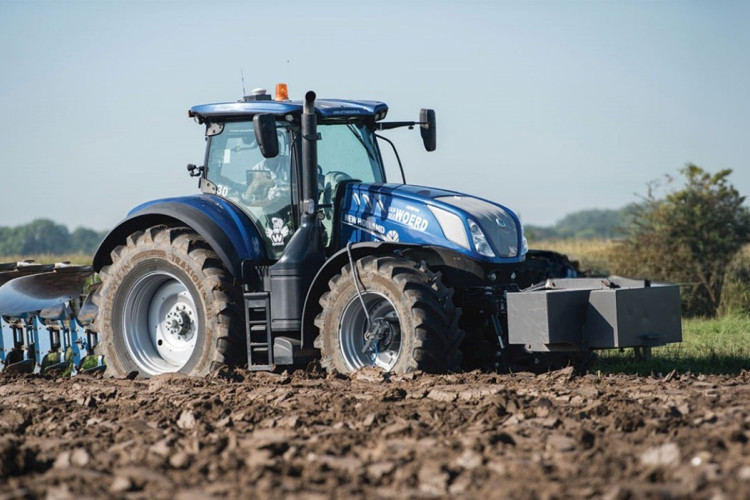 Understand the link between traction and compaction