Your Summer Travel Guide:

The road to Rotorua

The second of our Summer Travel Guides takes us to Rotorua, which has been a beacon for domestic tourism since there was domestic tourism. For good reason too. There's an abundance of things to do, places to eat and sights to see. But yes, it does smell of eggs. After a while you do get used to it though. Maybe. Regardless, any place that has hot water springing from the ground is kind of cool.
Driving to Rotorua
There's a heap of ways to get in and out of Rotorua but these are the main ones:
From Auckland
If getting to Rotorua as quickly as possible is your aim then it's simple enough. Head out of the big smoke on State Highway 2. Then it's onto SH25, followed by SH5, which will deliver you straight into Rotorua. Driving time is around 3 hours so you have plenty of time to stop off in Matamata for a cup of coffee or toilet break.
If you're not in any rush (and no roadie should be rushed if it doesn't have to be) then why not take a small detour via the Bay of Plenty. You'll want to head south on SH1, then east on SH2. The route will take you past Karangahake Gorge, where you'll find plenty of options for a quick wander and a stretch of the legs. Then it's onto SH33, followed by SH30. All up, you're looking at 3.5 hours drive time.
From Wellington
This is a decent slog. Direction wise it's pretty simple though. Just head out of Welly on State Highway 1, then keep on it all the way up to Taupo. From there you pick up SH5 into Rotorua. It might be an easy drive but it'll take you about 6 hours. So it's worth stopping along the way for refreshments, a flaky pastry and other tasty treats that'll leave the telltale 'we're on a roadie' debris strewn around the car interior.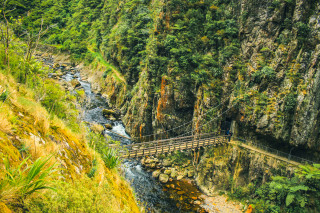 Where to Stay
Rotorua is one of those places that has an eclectic collection of accommodation options. You can choose anything from a 1970's style motel that has a touch of the horror movie about them, through to some top end places where the only horror is the price tag.
High End
You could go worse than Treetops Lodge & Estate. It's hidden away nicely from the world, so you can escape the humdrum of everyday touring and kick back amongst native bush and lush forest. As you'd expect, you get to eat good food and visit the onsite spa for a bit of extra pampering. Yup - it's the kind of place that'll make you want to start sharing inspirational quotes on social media and talk about getting away from material possessions…as you fork over $$$ for some luxury.
Mid Range
Rap it with us, "Hotel, Motel, Holiday Inn". The balance of price and amenities will be music to your ears at the Holiday Inn in Rotorua. It's got everything you need and a few things you'll promise yourself you will use but then don't. Like the hotel gym.
Budget End
What's not to love about Top 10 Holiday Parks? They offer a bit of everything, have well-appointed facilities and are generally very clean and cheerful places. You'd be hard pressed to find motels as nice, even some hotels are less well equipped.
Treetops Lodge & Estate

Holiday Inn

Top 10
Where to Eat
Wandering around and having fun all day is full on. Fuel reserves get low and feet get tired. The good news is there are plenty of places to take a load off, fuel up and recharge for the next adventure.
The Factory Smokehouse & Grill
Repeat these words back to yourself…'Buttermilk Chicken Burger'. Now try saying 'the Hangover Burger with applewood smoked bacon'. That drool in the corner of your mouth is justified and this is why this burger joint is worthy of a visit.
Regent of Rotorua
Sometimes you just feel like throwing on the glam rags and going upmarket to treat yourself. If you do, then this place is a bit of you. They've racked up a few Beef & Lamb Excellence Awards, which means they know their ribs from their rump.
Eat Street
This isn't one place but rather a collection of places. All down a street where places serve food. So they called it Eat Street. You can see what they've done there. It's pretty awesome too. Plenty of choices, all grouped together and sharing a good atmosphere. On a warm evening, it comes alive and is the perfect setting for pairing quick drinking with slow eating.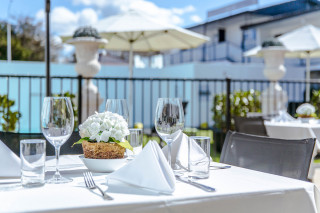 What to Do
Rotorua is one of those places where the biggest problem you have is choosing the activities carefully so you can cram more in. It takes a bit of planning to fit a good chunk of it in, which is what you'll want to do. Time depending, we'd recommend the following:
Waimangu Volcanic Valley
The world's youngest geothermal valley is arguably the most spectacular. Volcanic craters and massive hot water springs will have you thinking you've landed on an alien planet. The full experience includes a 45 minute boat cruise around Lake Rotomahana, the final resting place of the fabled pink and white terraces.
Skyline Rotorua
One thing you have to do is go for a luge ride. The luge tracks in Queenstown have nothing on the original tracks in Rotorua. Indeed, they've had to tame them back a little as it's too easy to take off and leave the track, getting some air. We don't normally encourage that type of driving and won't here either. But it is fun.
Amazeme
For something a little less hair raising, why not try and find your way out of a life size maze? Better yet, take the children and escape before them. Then enjoy a few relaxing child-free moments in the picnic area. You'll find other parents there, shouting back 'polo!' every now and then.
Paddle Board Rotorua
Once the children have made it out the maze, reward them with the delights of a cave filled with water. It's ok though - they'll be amazed at the glow worms as they paddleboard or kayak through the caves.
Redwoods
Finally, Rotorua is the home to Crankworx and MTB action in NZ for a reason. If you like your tyres on just two wheels, then the Redwoods are for you. They have an abundance of tracks on offer, from beginner to extreme. The networks of tracks cover a massive area and there's a few walking tracks if not everyone in your group likes two wheeled adventure.
After a few days of doing all of that you'll need a holiday.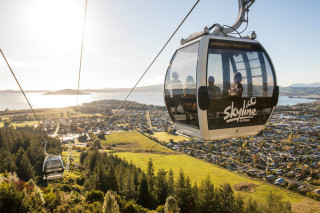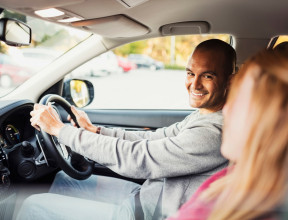 From the experts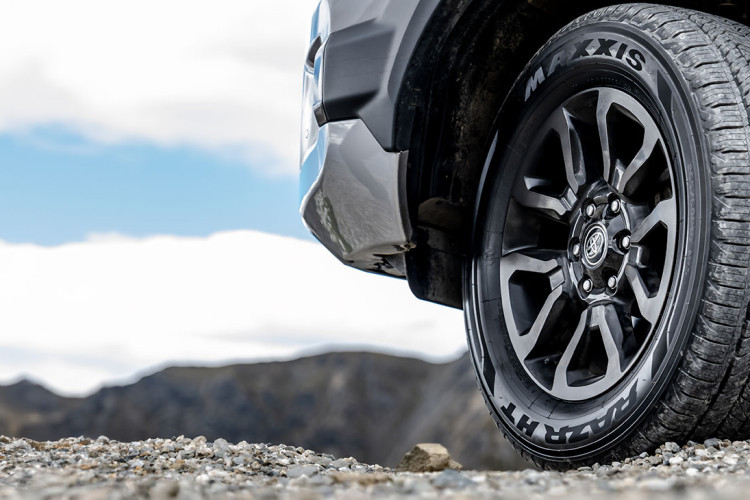 Product Spotlight:
Maxxis HT780 RAZR HT
From the experts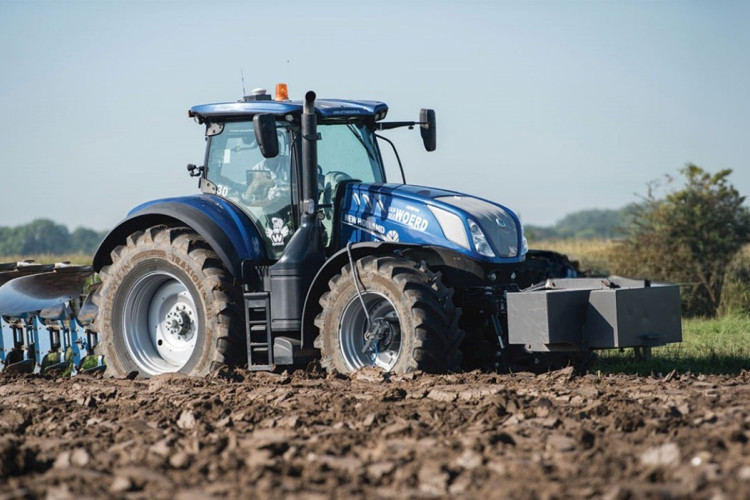 Understand the link between traction and compaction