Top 10 must have vehicle accessories
Most of us spend a decent chunk of time in our vehicles, with the average Kiwi spending 255 minutes per week behind the wheel. That's a substantial chunk of time so you'll want to be comfortable. And being comfortable means there's a need to personalise your little lounge on wheels with a few creature comforts and handy stuff for emergencies. Plus, it's also almost Christmas so it's always good to get a few gift ideas.
Heads Up Display
Your friends will be in awe of the technology and its futuristic appearance as your windscreen is turned into an amazing digital display. Well, a portion of glass in front of your windscreen anyway. It is still pretty impressive though. A mirror image of your smartphone display is protected on a piece of glass which is placed directly in your line of sight. So there's no need to try and view the phone or the in-built GPS if you're trying to follow navigation directions. When you don't need directions, it'll show you the speed. Just like the speedo that sits right in front of you. Ah well, technology is cool regardless of how pointless some of the functionality may be. Which unit do you go for? The Hudway Cast would be our recommendation.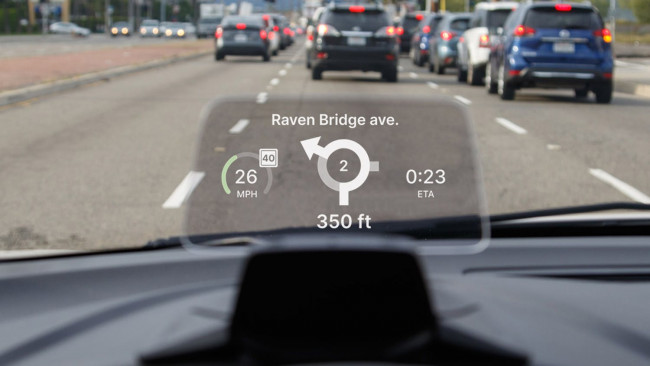 Voice Assistant
Ever dreamed of talking to your car? Do you do it anyway even though you know it won't talk back? If so, this next gadget is for you. Amazon Echo Auto brings Alexa to your car, so you can get directions, request songs and more. The device plugs into the auxiliary input in your stereo, turning it into your digital voice assistant. Which is all rather nice but what's really impressive is when you're on the school run and your daughter asks you what an axolotl eats. Especially when you don't even know what an axolotl is. 'Alexa, what does….'
First Aid Kit
It might not be as exciting as a new tech gadget but it's probably more useful. Hopefully, it's also as redundant as most bits of tech and you never need to break it open. But if you do… make sure you have a decent kit at the ready. We're talking gauze, scissors, slings, eyewash station, plasters etc, etc. The one thing you don't scrimp on is a first aid kit so if there's a bigger, better version of the one you're looking at… get that one.
Coffee Maker
Sometimes you just need a decent cuppa. Especially on those early morning missions that take you further afield and away from any decent coffee stops. Enter the convenience of a nespresso pod coffee maker in your car, with the Handpresso Auto Capsule. There's no milk frother (now that would be cool) but it makes a pretty decent brew and will keep the yawns at bay for another few KMs.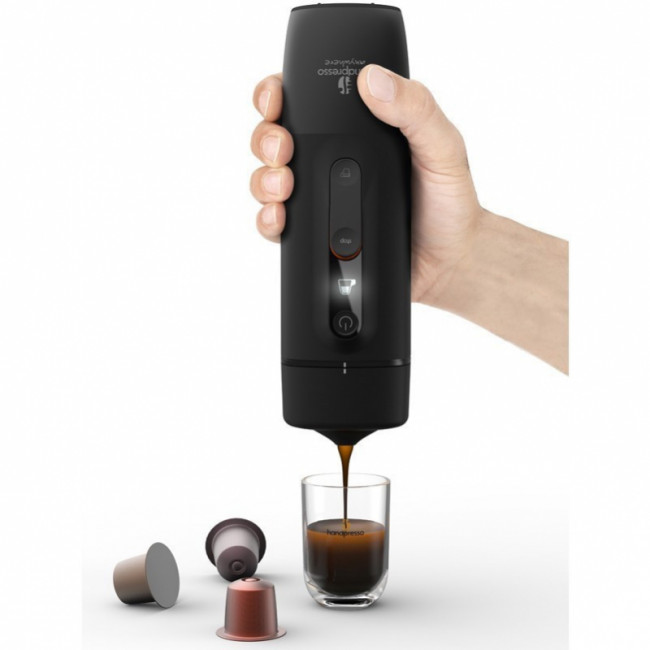 Smart Tyre Pressure Monitor
Hands up if you know you should check your tyre pressure but never bother? Come on now, let's see those hands. That includes you at the back. Yes, we know folk forget about it even though they understand how running the correct pressure prolongs tyre life and increases safety. A bit of smart tech that takes the problem away should be welcomed then. Simply screw on the ZUS Smart Tire valve caps and you'll magically be informed if there's an issue via a notification delivered to your smartphone. Apparently, this includes slow leaks so you know about them before they become a problem.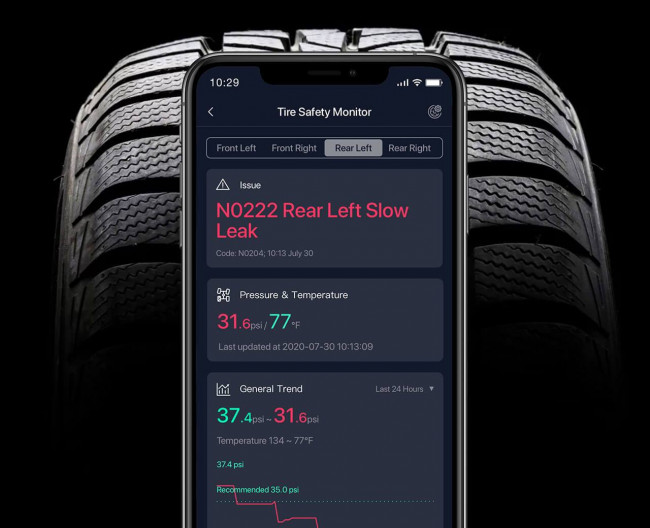 Lifesaving Tool
This little fella is best attached to your car keys or something similar. To use it, place it against the car window and press the button. It'll deliver a shattering performance which is really quite amazing considering the small size of this must-have gadget. It also has a seatbelt cutter in case you need to get free from the belt before you can escape. GIven what it does, we think this might be the best stocking filler or secret Santa gift there is. Just don't leave it around for any junior passengers to try out. You could be in for a big bill for new windows there.
Car Battery Jump Starter
Batteries go flat. It happens. And it normally happens at the most inopportune moment possible. Like when you've just parked up at that picnic spot and accidentally left the door ajar just a little. After finishing a yummy feast of fresh fish and chips, you climb back in the motor and turn the key. Nothing. Which means you'll be needing a NOCO Boost Plus GB40. It packs 100 amps and can jump start an engine around 20 times before needing a recharge. There's even a USB charging output in case you fancy running a bluetooth speaker from it.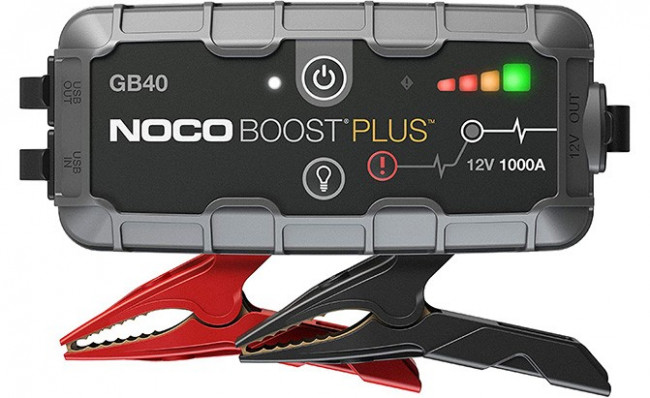 Mini Tyre Inflator
Arguably worse than a flat battery is a flat tyre. Especially if you don't know how to change the tyre. Doubly so if you know the issue is a slow puncture and all you need to do is pump the rubber up a little bit, just enough to get you to the garage. So say hello to a magic little tyre pump that somehow manages to look so cool you'll actually want a flat tyre so you can bust it out and show it off. Yup - tyre pumps can be cool, because the Norshire Tyre Inflator is.
USB Adapter
If it seems like everything can go flat, it's generally because most modern technology can. It's the achilles heel to our gadget addicted lifestyle. Phones, iPads, laptops, bluetooth speakers, GPS units. If it has a battery, then unless it can be plugged into something, it'll go flat at some point. A lot of modern cars have USB charging points but for those that don't (and not forgetting USB-C is a different connection so some cars are already outdated) then there are a plethora of chargers. We'll be honest, not one of them stands out especially. They just need to do their job and charge whatever needs charging.
Car Swivel Tray
Enough of the useful gadgets that serve a handy function. Sometimes you just need a relatively pointless gadget that you'll likely use once, discover it doesn't work properly and never use it again. The type of gadget where the promise is more exciting than the execution and you spend more time showing it off to friends than actually using it. This is that gadget. It's a car swivel tray that's anchored into your cup holder. Still, mobile sale reps will probably love it and use it every Wednesday afternoon, as they enjoy the naughty midweek treat from Maccas.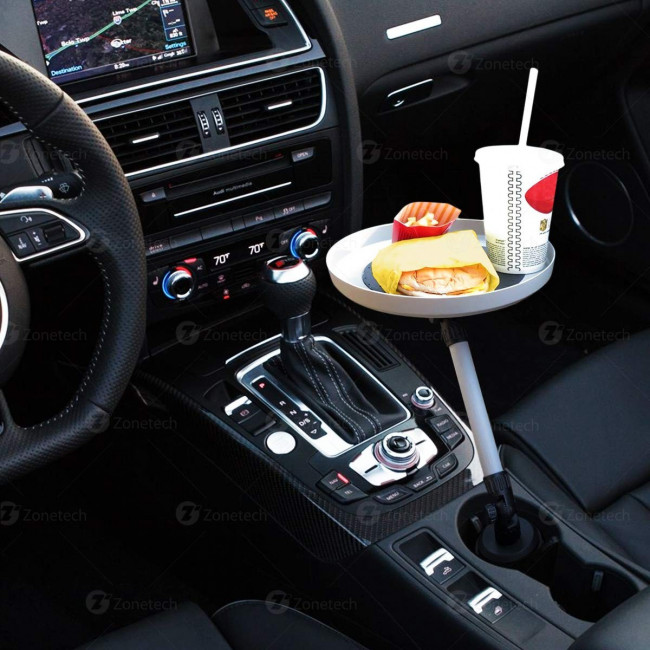 We could have easily added many more to this list. Gadgets like accessories like fake bullet-hole decals and skull head gear shifts knobs just aren't that cool though. And don't get us started on those family stickers that let everyone know how many people are in your tribe, including dogs, cats and hamsters.


Also we should just say: we have no affiliation with any company that we're aware of that sells any of these products. Should you decide to purchase any of them, we will not receive a commission. We just thought you'd find this list handy. You're welcome :)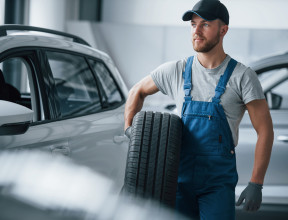 Got Tyres Sorted?
Sure, they're not quite a gadget - but we think they're even more important than everything on this list.
Find Tyres
From the experts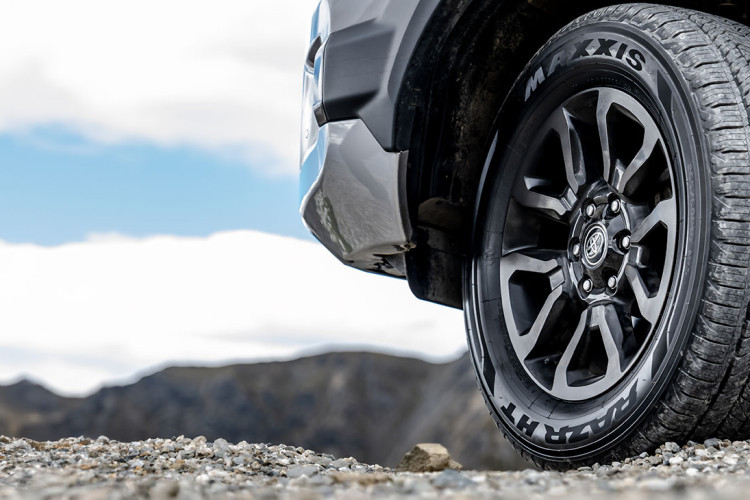 Product Spotlight:
Maxxis HT780 RAZR HT
From the experts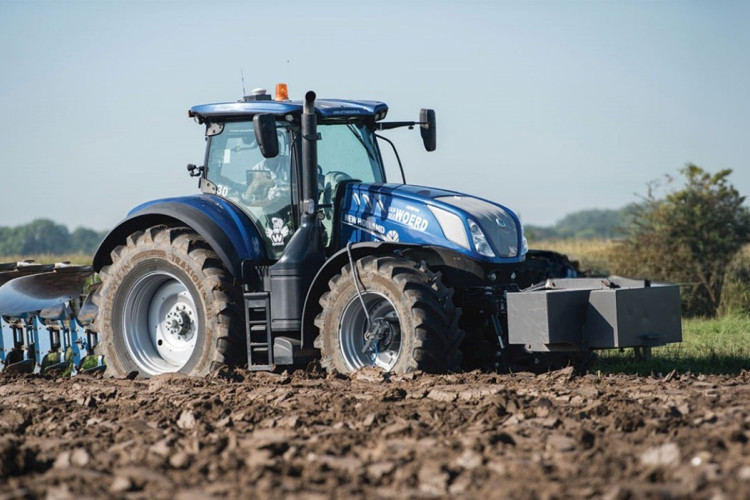 Understand the link between traction and compaction