Welcome to the Contidrom
Just outside of Hanover is the small German town of Wietze. By all accounts, it's a pretty quiet place. The kind of place you can sit under a tree and enjoy the sounds of birds chirping in spring. Or maybe listen to the gentle breeze rustling the leaves overhead as you sip from a can of old fashioned lemonade and contemplate life's happenings.
Or just maybe it's where you want to go to redline a Porsche, push it to within an inch of its limits and try your hardest to make it snarl, spin and smoke. Actually, it is definitely that place. Because Wietze has been home to Continental's fabled testing grounds, known as the Contidrom, since 1967. It's where over 1 million tyres have been tested and it's where some of the most telling advances in tyre safety in the last 50 years have been developed.
In the Beginning
Continental can trace its history back to the late 1800's. So by the time the swinging 60's came around, they were firmly in their groove. As for the people of Wietze, one presumes they were hip to the fashion of the day, rocking flared trousers and saying things like 'right on - man'. But in German ('direkt am mann'?). Regardless of how fashionable the locals were, they were about to bear witness to the birth of something special and start setting trends.
For the last however many years, Continental had been testing their tyres pretty much wherever they could. This meant the open road, mountain passes and the odd airport runway when they could get on there. But with more and more cars hitting the road and more flights taking off, this was starting to prove increasingly difficult. Also, motor vehicles were upping their game in the power stakes which meant tyres needed to be tested at higher and higher speeds. There was a need for proper testing facilities which provided a stable base and controlled testing surfaces for serious scientific experiments. And serious, serious speeds.
The Original Track
The first track at the Contidrom is still arguably it's most impressive, even some 53 years later. Built in 1967, the Oval Circuit was all about speed. Lots of it. At just over 2.8kms long and with a 58 degree bank, drivers can hurtle around the 900 metre long bends and take their hands off the wheel. The bank will cause the car to go around the corner ok. Which would be more than a little scary at speeds of around 180 km/h. We're guessing, but think Continental-branded sick bags would be a good idea for guests.
Let's circle back to that 58 degree bank for a moment. That angle is enough for a car to slip down it if you're traveling slow. If you were to drive around the course in your standard road car at low speed, in order to take the left hand corner of the bank, you'd be turning right all the time.
A better comparison might be with a Nascar track. Daytona has a 31 degree bank. That's a similar angle to an average stairwell. Why is this important and how does it help you go fast? It's all to do with the forces. Essentially, the angle of the bank results in forces which push the car down and turning left.
There's more which makes this oval a little different. Between the corners you'll find asphalt, tarmac and cobblestone. Different surfaces to test how tyres slip or grip over them. There's also a dedicated area which can be doused in water to see how the latest rubber handles the wet stuff and deals with aquaplaning.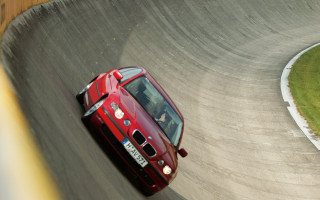 The Wet Track
In 1972, expansion was needed. It seems the summers were just too warm and there wasn't enough rain. The answer wasn't to move the testing to Southland (they'd probably never even heard of Southland). Nope, the answer was the construction of a new 1.8 km track which could be flooded with water whenever they wanted. It sounds pretty simple but the track had to be exactly level, as the water coverage needs to be even for testing accuracy. That's actually rather hard to achieve. Makes you wonder what happens when it does rain, given that you can't control whether it rains evenly on all parts of the course. Maybe rain stops play on the wet handling track? That would be a little weird. Incidentally, the wet track is also known as the small handling track.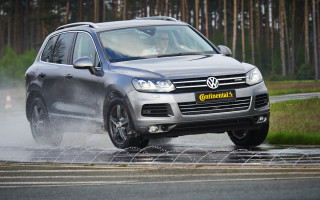 The Large Handling Track
In 1995, the team at Continental took a look at the small handling track and decided it needed a big brother. Something to put it in its place. It was called the large handling track. Naming it that must have been a big call. Moving on… the new track was 3.8kms long and considerably wider (up to 10 metres wide) to enable it to cope with new vehicles and their relentless growth in size and power. There are 7 bends in total and the course has been linked to the oval, offering the opportunity to get up to speeds of 160km/h.
The Off Road Track
During the 90's, our friends Stateside started snapping up SUVs. It was a trend largely lost on Europeans, who really didn't need anything bigger than normal for the narrow streets and crowded roads. But they forgot about the Soccer Moms. They needed a bigger vehicle, something which would provide a better view of their kids and could climb the curb, onto the edge of the sports field. Ok, we're making this up. The truth is SUVs are brilliant. And as soon as they came down in price a little their popularity in Europe exploded.
With more big machines, many of which were all-wheel drive or 4 wheel drive, they needed to be tested off-road. Which is exactly what Continental did in 2003. Their off road track is a little shorter than the others, at just 600 metres. But throw a steep bank, water basin and some muddy gradients into the mix and it becomes more than a bit challenging.
The Circles
There's arguably nothing more testing for a tyre than having to take a bend at speed… in the wet. So a large circular track was built to do just that. Next to it is a smaller, circular track. This one for slower speed testing. Which is good… as they use it to test to the point the tyre comes away from the rim. You simply keep going around and around, whilst reducing the tyre pressure. Eventually, something has to give. Well… the tyre has to give as they keep testing until it does.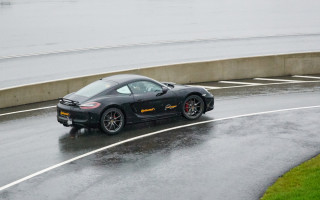 The Next Level
Continental saved the best until last. Whilst they've always been up to speed with technology, having tested one of the world's first self-driving cars at the Contridrom in 1968, they took things to the next level in 2012. That's when they opened the Automated Indoor Braking Analyzer (AIBA), which has to be the most impressive testing facility in the world. It can operate 24 hours a day, 365 days a year… without anyone behind the wheel of a car.
Cars which are attached to rails for testing are nothing new though. So is it really that impressive? Yup, it is. Because Continental can control virtually every aspect of the testing conditions. The ability to replicate heat, moisture, water depth, ice (yes - even ice) means the test results are so incredibly accurate. There are no environmental fluctuations, something which cannot be controlled outdoors. It's a level of accuracy unheard of, so it's not surprising to learn AIBA has more than a few patents protecting the setup.
Summer Tyre Testing at the Contidrom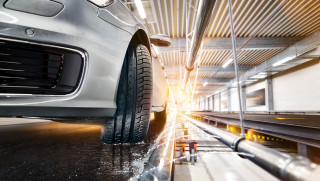 The Future
It's hard to imagine what the Contidrom will look like in another 50 years. Maybe they'll be a track to test vertical take off and landings for flying cars? Or a special track which measures the speed of degradation in eco conscious tyres so you know how long a tyre made from recycled household waste will last? The trust is our guesses are probably useless as Continental will think of something we never could. That's why they make such good tyres. They think about stuff no-one else does and are always one step ahead of everyone else.
That's not a bad position to be in. We'll enjoy being with them for the (extremely well tested, safe and comfortable) ride.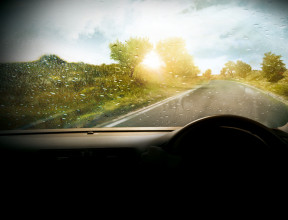 Test them for yourselves.
Continental Generation 6: German technology, designed for New Zealand roads.
Find Tyres
From the experts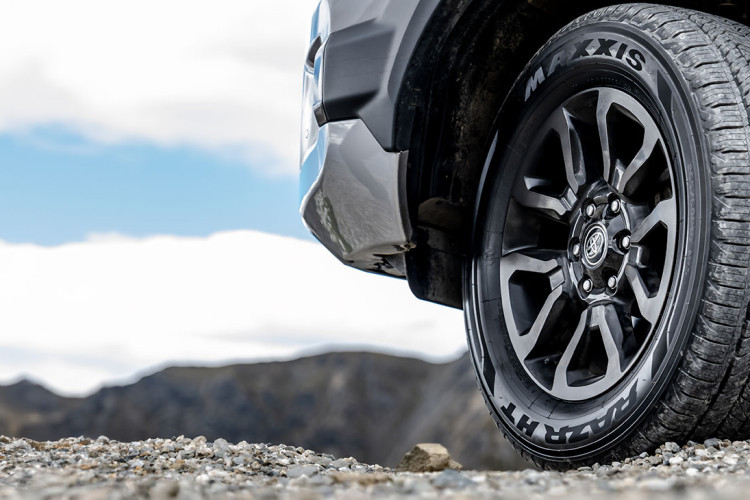 Product Spotlight:
Maxxis HT780 RAZR HT
From the experts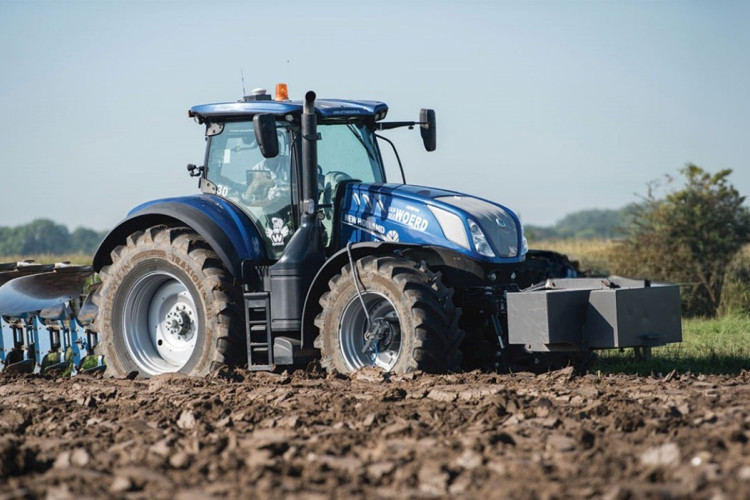 Understand the link between traction and compaction