Choosing 4x4 tyres: what do I need to know?
Getting the best from your tyres is mostly about choosing tyres that suit what you're doing, then taking the right care of them. In this post we cover off some key things to make sure you get right when you're fitting new shoes to your truck.
First up is the tread design: will it work for where you're going?
Highway, All Terrain, or Mud Traction? No one tyre fits every application, but with the huge variety on the market, you can be sure that you'll find something that works for what you're doing. If you're doing a majority of highway driving with a a bit of off-road here and there, you'll be surprised how far a good All Terrain tyre can take you. The best All Terrain tyres drive and handle similarly to a highway tyre, so look for siped tread blocks which will mean better grip on wet roads, and ask about the tyre's road noise and handling.
If you need serious mud grip, look for tapered tread lugs (i.e. the voids between the tread lugs are wider at the edge of the tyre than further in) as these allow the tyre to spit out mud and keep gripping. Also check the tread voids for ribs or bumps as these also help to expel mud and stones and keep you moving. Finally, for when you want to head back to the highway, ask about the tyre's highway performance. There's a massive difference in the way that different brands of mud tyres perform on the highway, from relatively pleasant driving to something that can be noisy, rough, and sometimes pretty scary on wet roads.
The construction:
Stronger, or just heavier? Some tyre manufacturers simply add more bulk, others build in layers of puncture resistant material such as a nylon ply. Extra bulk can in some constructions mean more punctures as it tends to make the tyre less likely to flex over obstacles. Ask how puncture-resistant the tyre will be, specially if you drive on gravel or rough roads.
The load rating:
If you're carrying heavy loads or regularly towing, you'll need a tyre to stands up to the extra weight capacity required. 4x4 tyres can be rated to carry anything between 850 kg and 1800 kg per tyre, so ask about the load ratings of the tyres you're looking at and make sure they're appropriate for your needs. If you're regularly towing or carrying loads that approach the limit of your tyres' capacity, this will likely make them wear faster and you'll want to consider something with a higher load rating. If you don't need the extra load capacity however, you'll likely get a better ride with a tyre designed for lighter loads.
The tyre's wet road performance:
Again, we can't emphasise this enough because almost all 4x4 drivers find themselves doing some highway running and the difference between different tyre designs can be huge. Again look for siping - tiny grooves in the tread lugs that help to expel water – and ask about the tyre's road noise and wet road handling.
And then...
If you've covered off all the types of terrain you're likely to be doing and the loads you expect to carry, your dealer should be able to give you a clear idea of what option will work best for you. One more tip: make sure you check the spare as well, particularly if you've changed from your original tyre size, as there's nothing worse than being stuck on the roadside with a spare that doesn't fit or isn't suitable to use. Then you should be good to go with your new 4x4 tyres. Make sure you take them exploring and make the best of all the places they can get you to!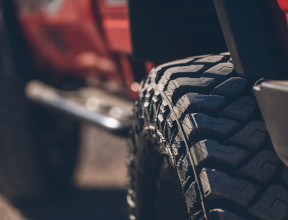 There's a range of options out there.
But we can help narrow them down with our Tyre Finder & Comparison tool!
Compare Tyres
From the experts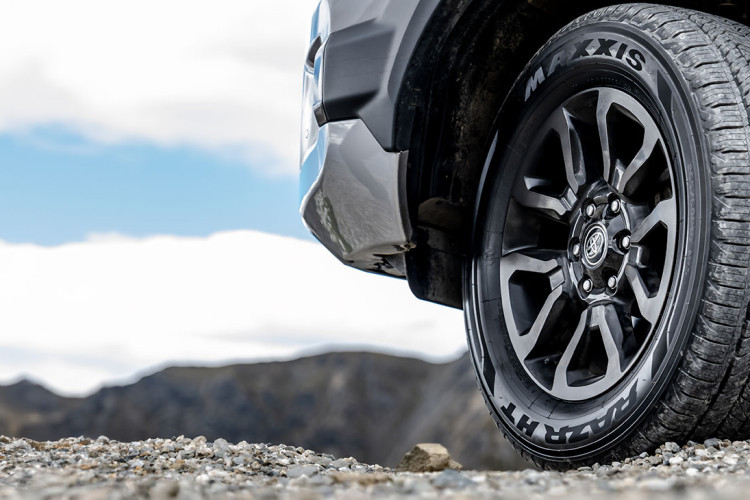 Product Spotlight:
Maxxis HT780 RAZR HT
From the experts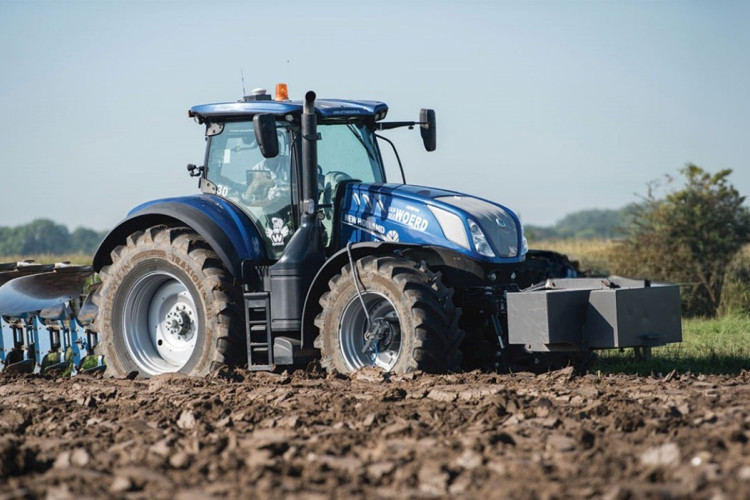 Understand the link between traction and compaction