What's new for 2022
Ah... the new year. It brings with it a new sense of hope. Yes, there's optimism in the air as we seek new adventures and plot a course to new destinations. And getting us there might be a nice, new shiny car. There's a few to choose from and here's our rundown on the key models expected from the major manufacturers, plus a few we hope might arrive on our shores. There are certainly some pretty mean new designs to get excited about.
2022 Ford Ranger
The big news is one of New Zealand's most popular vehicles has a completely new version arriving and there's a couple of key things to note. Firstly, there's that grill. The Ranger has always had an attractive grille. It says "I'm tough" and hints at its American roots. The new grille is no different and it continues to showcase Ford's ability to design an attractive ute, because they really do look good.
The most noticeable change is inside the cab. The technology is something you might expect more from an Electric Vehicle. There's a big central display and an all-new digital instrument cluster. A built-in modem for connectivity brings the internet to your vehicle whilst built-in wireless charging for your smart devices keeps everything juiced up with ease.
Ford has done a good job at making the experience of owning and using the Ranger better. A case in point is our favourite new feature...the rear box side step. Accessing the cargo area from this step just makes things easier. It also makes you wonder why we haven't had them before.
It's a solid addition from Ford and keeps up their impressive run. We would like to see the Ford Bronco make an appearance over here too though.
2022 Mitsubishi Outlander
The Outlander has always sold well in NZ. It's a solid family vehicle that somehow manages to not look like a bus despite the three rows of seats. It even seems a little bit sporty. The good news is the 2022 Outlander only improves things in that area. The futuristic styling makes it look bigger and more muscular, with that strange looking front adding some beef.
The interior is all luxury and you get the sense that this is a vehicle built for long drives and the family holiday. When the kids start screaming "are we there yet" you can turn up the tunes and block them out, thanks to the snazzy Bose sound system that comes with 10 speakers and a subwoofer. It's a nice upgrade that might tempt more than a few to trade-in and trade up.


2022 Kia Sportage
It's one of those vehicles you don't really notice on the road for some reason. That's not a slight on Kia. Especially when you consider the Sportage was NZ's 5th best selling vehicle in 2020. It's possibly because aesthetically there's nothing that makes them really stand out. Not until now anyway.
The 2022 Sportage is different. There's something going on at the moment with vehicle lights, with designers taking advantage of LED capability to change it up in the design stakes. Gone are the big, square light units with a big bulb. Now we have these wonderful strips of lighting to help define vehicles' fronts and rears. They add character and individuality. Which is exactly what's going on here. The front of the Sportage is beautiful, it really is.
Inside, you get a massive infotainment screen as the digital takeover of the cockpit continues so you can plug in and connect to the world. Driving is only an escape now if you turn the connectivity off. And you may want to do that in the Sportage. It does look like a vehicle to be enjoyed.

Ford Ranger

Ford Bronco

Mitsubishi Outlander

Toyota Landcruiser

Kia Sportage

Mazda CX-5

Suzuki Swift
2022 Mazda CX5
This is a safe choice. Not safe as in choosing it and you'll be rewarded with a trusty performer that does what it's supposed to (although you will… and it will). But a safe choice because the CX-5 has garnered a reputation for being a safe vehicle. And that's the thing with the CX-5. It just does everything well, including protecting you and your family.
Which is nice because the 2022 CX-5 promises to do everything even better. It's a compact crossover that might lack a little in the storage stakes but that's only a small drawback (pun intended). Elsewhere, you get the same connectivity (Apple Carplay or Android Auto). This is a facelift model, so don't expect any radical changes to performance and handling. But given both are a strength of the existing CX5, that's not a bad thing.


2022 Suzuki Swift
It's one popular little motorcar. We love the Swift in New Zealand, so expectations are high for the new version expected in mid-2022. The stylising isn't radically different and from what we've seen thus far, it's more a case of evolving the current looks with some more angled lines.
The big news for the Swift is an upgrade in performance, with a 1.4 litre sports model being introduced. Given this little nippy number only weighs around 970kg, it should pull away from the lights pleasingly enough to leave a few bigger vehicles wondering what just happened.
You could easily imagine the Swift as an EV. Well, we can anyway. If Suzuki decided to take our advice we reckon we could have the first proper mass breakthrough EV in New Zealand.

2022 Toyota Hilux
Okay... there is no 2022 Hilux. The ever-present favourite got an upgrade in 2021 and that's all we're getting for now. Maybe.
Thailand and Japan have both introduced a GR Sport version, so we'll likely see that hit our shores at some point next year. It's basically an upgrade in terms of being a pimped out version with a bodykit. Underneath, it's the same as the current model. Maybe 2023 will see a more radical upgrade as the Hilux fights to keep up with the all-conquering Ranger.
That's plenty to get excited about, for sure. New designs, new ideas and new technology. Somewhere there's a little kid poring over the images of these vehicles on social media and dreaming about owning one when they get a license. There must be. Because somewhere there's a few grown ups dreaming about opening one of these new rides. There is here anyway.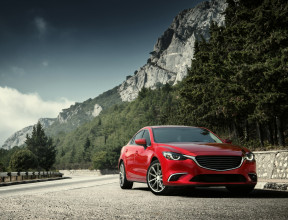 Your not-so-new car can get an upgrade.
Tyre quality and performance makes a difference to the safety of any vehicle. That's something you can't afford to ignore.
Shop Tyres
From the experts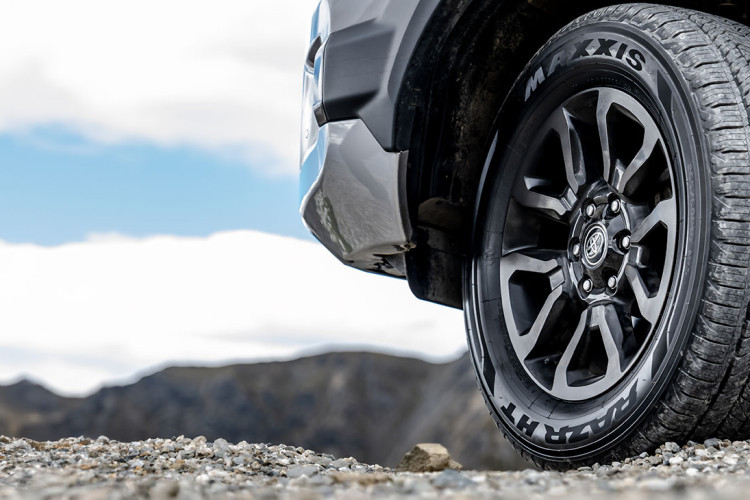 Product Spotlight:
Maxxis HT780 RAZR HT
From the experts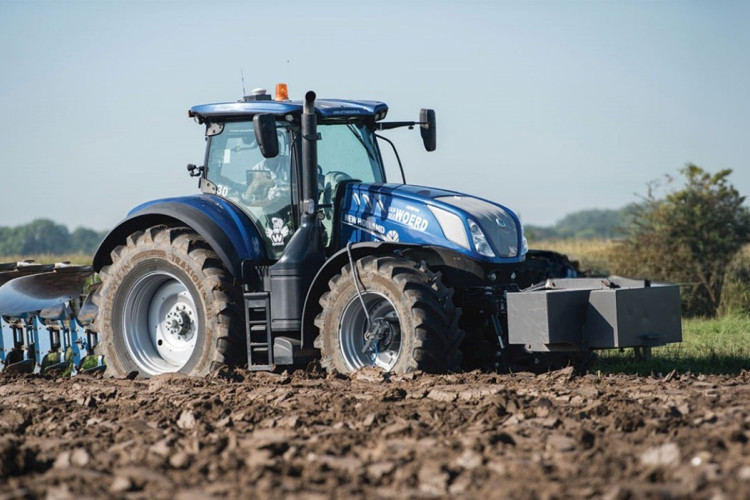 Understand the link between traction and compaction