Product Spotlight:

Maxxis HT780 RAZR HT

The Maxxis Razr 4x4 family has become a best-seller in recent years. There's good reason for that too. Both the Razr MT and the AT look as mean as a junkyard dog that's not eaten dinner. Yup, one glance is enough to know they bite and won't let go. They perform too. The Razr has developed a reputation as tyres that take a hammering, then smile at you as if to say 'is that all you got?'

With such an enviable pedigree, you'd guess the next step for this slightly crazy family of 4x4 tyres would be to introduce a 2.0 model. We can't think why they would need to just now but it's the way product development goes. What we didn't expect was for them to introduce a boring old highway tyre.

So just what are Maxxis playing at by releasing a Razr for the road?
What Maxxis Say
Let's start with the name. As the new tyre in the fabled Razr family, the HT780 comes with a moniker, 'the Highwayman'. This seems plainly ridiculous at first glance. But then you delve into the details a bit and it starts to make sense. It's an outlier. A tyre that doesn't conform to normal standards. More on that in a bit.
In the product explainers, Maxxis draws our attention to 'high-quality casing piles and signature strength cap ply'. They reckon it's a tough tyre and can handle the knocks and bumps of the highway. Presumably, they know all about the state of New Zealand roads and did their due diligence before making such a claim. We get to that in a bit, too.
There are also claims about the tyre being quiet. Given the mudder and all-terrain versions are arguably the quietest in their class, this seems like a safe bet. Then there are other performance aspects, like steering. Plus the age-old concern of nearly every motorist. No, not safety (much as that should be the primary concern). We're talking about longevity. Drivers really want tyres that last long enough to pick up their firstborn from the hospital and still be around to drop him/her off at university.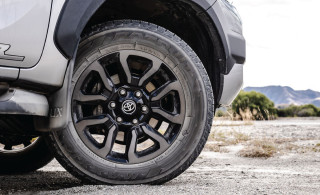 What We Say
The Highwayman - we'll be honest and admit it's a pretty cool nickname for a tyre. The product world is generally one of staggering banality, so it's nice to have a tyre with a bit of character. It's also well suited as the Razr HT is not a traditional road tyre. We should be clear though, Razr HT is the name you see on the sidewalls of the tyre, not The Highwayman. That's a good thing too. The Razr family is legendary amongst 4x4 drivers and having it plastered on your tyre will do something for your cool points.
It certainly looks the part. There's a suitable bit of bulk to those tread blocks but not too much as the pattern is obviously optimised for road performance. So there's enough to keep the visuals interesting, standing apart from generic tyres of the same size, which are like cardigans for SUVs. That is, they serve a purpose but no one really likes them.
We're getting to the meaty part of this review now and it's time to talk about performance. First up, those claims about strength are not wrong. The Razr HT has more than enough muscle. We found the construction pleasingly tough and we're confident you can bang it up without damaging it. Which is exactly what we'd expect from a member of the Razr family.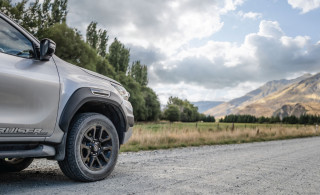 We'd also expect the Razr HT to be quiet. The Razr MT and AT are both class leaders when it comes to keeping the decibels down and we're pleased to report 'the Highwayman' is no different. You will not hear this rebel yell, even at high speeds. Maxxis Optim-Tech makes sure of that and does a fine job of hushing the highway hum.
There's also a fancy new compound in the tyre that delivers a crispness to the steering that 4x4 tyres often lack. It has the ability to cushion the road vibrations for a smoother ride, while at the same time not making it feel too detached and 'floaty'. This is a tyre for testing out just how good your 4x4 or ute really is at sticking to the road.
By now you might be thinking this all sounds very good but there has to be a weak point and surely it's longevity? Well, no. The early feedback from our testing places the Razr HT firmly in the same pleasing long-life category as the rest of the Razr family. According to Maxxis, the reinforced silica nanoparticles are responsible for this. To be honest, they can call this pixie dust whatever they like. Just as long as they keep sprinkling it on the tyres, because it sure does resist wear and tear well.
Our Verdict
The Highwaymen of ye olde England would roam the roads. They controlled their own destiny and weren't afraid to do things differently. Ok, so they also robbed and probably levelled a carbine at folks to help encourage them to give up their cash, while saying 'stand and deliver'.
This new RAZR HT isn't violent but it does come fully loaded with enough tyre tech to keep everyone happy. It's a tyre that certainly does it all on its own terms and with enough longevity for a long life on the run, or open road anyway.
So does it stand and deliver? It sure does. In fact, it might just have redefined highway tyres with a performance that's so good, it's almost criminal.
Who Needs This Tyre?
Anyone with a 4x4 or ute that doesn't need an all-terrain or mud-terrain tyre.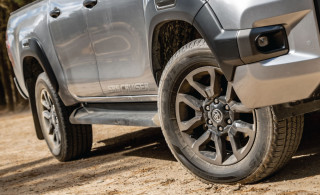 From the experts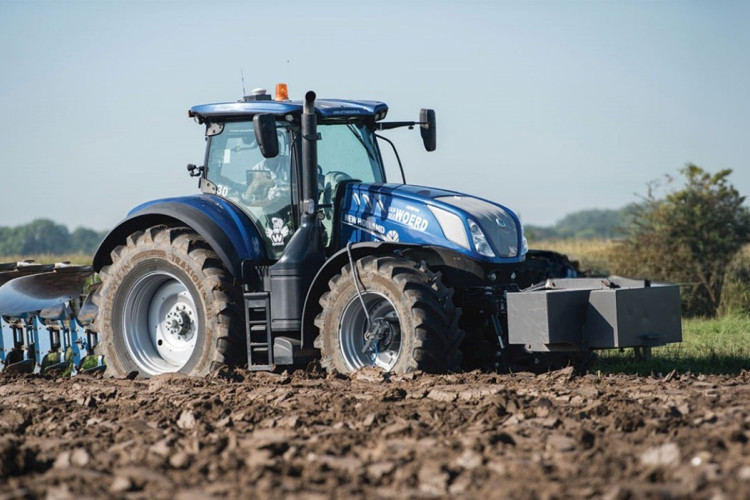 Understand the link between traction and compaction
Must read